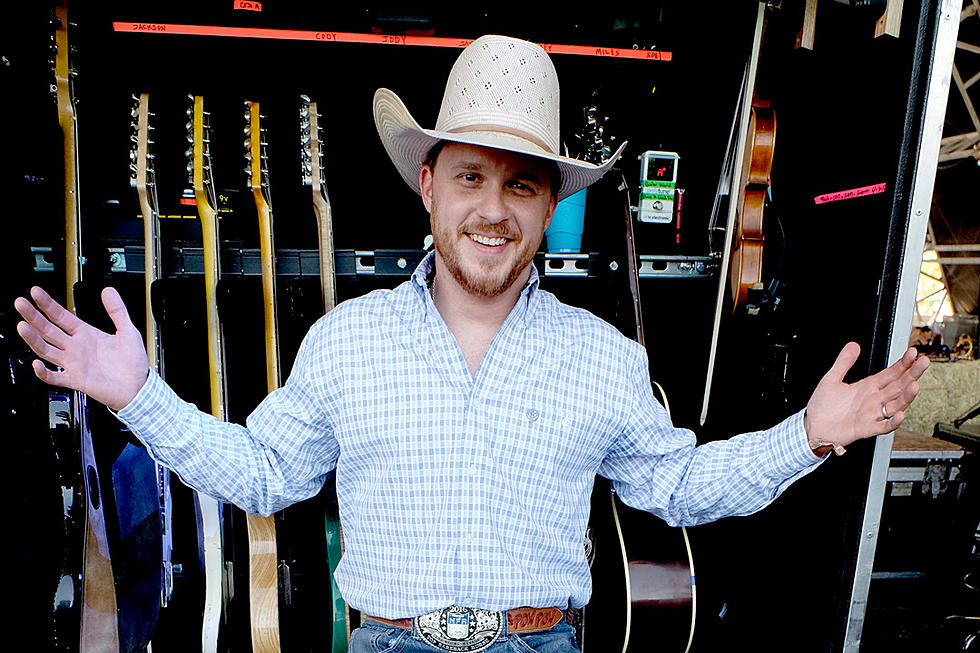 Cody Johnson Named 2022 RodeoHouston Parade Grand Marshal
Frazer Harrison, Getty Images
RodeoHouston remains on the cutting edge of Texas music, country or otherwise — though their choice in Grand Marshals for the annual Downtown Rodeo Parade indicates that Texas Country reigns supreme.
East Texas native and Texas country music giant Cody Johnson has been named the RodeoHouston Downtown Rodeo Parade Grand Marshal for 2022. The parade will be held in downtown Houston on Saturday, February 26, 2022, at 10 AM.
The Downtown Rodeo Parade has been part of RodeoHouston since 1938 (making 2022 it's 90th year), which features floats and riders horseback in celebration of Western heritage and one of the biggest rodeo seasons in the state of Texas.
Johnson made waves as the first independent/unsigned artist to sell out his performance in RodeoHouston's illustrious concert series in 2019, and he has remained a fan favorite ever since. In addition to his Grand Marshal duties, CoJo will kick off the RodeoHouston concert series on Monday, February 28, 2022. (Click here to get your tickets.)
Perhaps the biggest question RodeoHouston fans are asking is this: will CoJo ride horseback as Grand Marshal in the Downtown Rodeo parade?
It's highly likely, considering that Johnson's nurtured a connection with the sport of rodeo for much of his life. The autobiographical song "Dear Rodeo" from his Ain't Nothin' To It album details the lessons learned in and out of the arena.
The song resonated with other country stars, too; Reba McEntire appeared on the song's re-release as a duet in 2021, alongside the release of Johnson's Dear Rodeo: The Documentary.
You can watch Johnson perform the song at RodeoHouston in 2019 below:
You can find out RodeoHouston's entire 2022 concert lineup here.
RODEOHOUSTON '22 Full Lineup
After a two year hiatus due to the ongoing pandemic, RODEOHOUSTON is all systems go for this year, officially announcing the full lineup yesterday (January 5). The world's largest rodeo and accompanying live musical performances will run from February 28th to March 20th, and the lineup has a night or two for everyone.
What If RodeoHouston Went Full Texas / Red Dirt? This is Our Dream Lineup
There will be mainstream country acts, pop acts, Christian, Hip Hop, Norteno, and EDM this year. They really do a tremendous job of covering all the bases, truly a night or two for everyone -- but what if they went full Texas / Red Dirt?