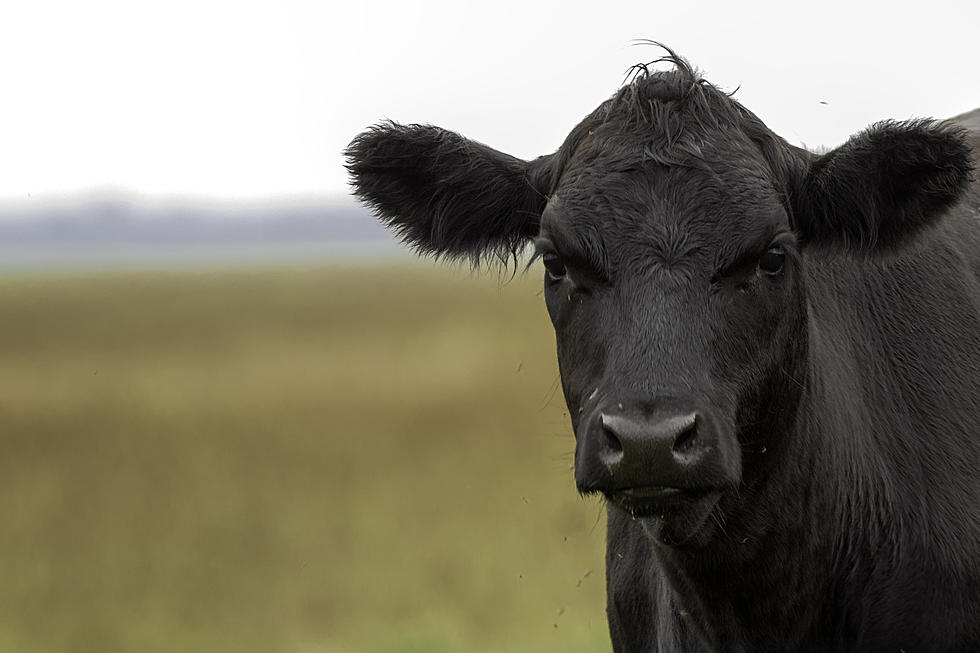 Big Country Cattle Rustler Indicted for Falls County Theft, More Charges Pending
Getty Images/iStockphoto
A Hermleigh man is finding himself in some pretty hot water after being indicted in Fall County, Texas, for cattle theft. Unlike more sophisticated crimes, all this man needed was a checkbook, a livestock trailer, and a phone to call a bank.
Back at the end of July 2021, 33-year-old Cooper Hatley bought 18 head of cattle in Falls County using a check for over $20,000 ($20,700 if you want to be exact). Unbeknownst to the seller, Hatley has closed the checking account prior to buying the cattle and proceeded to sell the livestock at a Central Texas auction three days later.
Texas & Southwestern Cattle Raisers Association Special Ranger Marvin Wills obtained a warrant for Hatley's arrest on August 11, and then Hatley turned himself into the Scurry County Sheriff's Department on August 13. He remains out on bond as of the publication of this article.
However, cattle theft may only be the tip of the iceberg in Hatley's case. He'll face multiple other charges for separate thefts in other Texas counties, though those details have yet to be published officially.
If you're really interested in the nitty-gritty details about some of the other charges, you can dig through the comments on the Texas and Southwestern Cattle Raisers Association's Facebook post (above) and find some pretty interesting insights.
Aside from the somewhat normal Wild West take on cattle rustling, one commenter shared a horse deal with Hatley that went sideways. What seemed like a good customer service move on Hatley's part turned out to be the buyer's loss to the tune of $50,000 and a supposedly beautiful horse.
The question now remains: will Hatley be found guilty of similar thefts and schemes in other counties across Texas and surrounding states? Just from looking at the Cattle Raisers Association's post, the Special Rangers may have their work cut out for them.
Anyone with tips or information on this matter is encouraged to contact Special Ranger Marvin Wills at 117 Oak Ridge in Gatesville, TX 76528, or at (254) 223-2330.
LOOK: The Best Big Country Restaurants Outside Abilene, According to Listeners
Looking to eat out, but not in Abilene? Check out these listener-approved eateries in the Big Country.
Destination Texas: How to Spend a West Texas Weekend in Lubbock
Like live music? History? West Texas hospitality? Here's how you should spend a weekend in Lubbock, Texas.