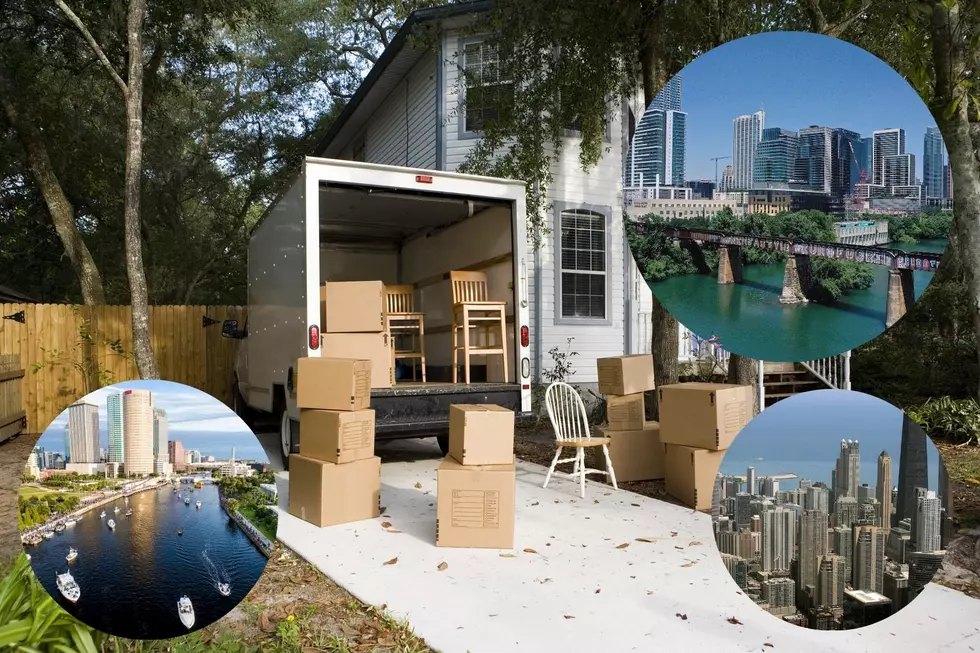 Singles Are Moving To These 8 Places in the US and Texas is on the List
Photo: Getty Images/Canva
It's a relocation nation. Singles are on the move. Whether you're footloose and fancy-free loving life being single or you're looking for a spouse, maybe a better job opportunity. The reasons are many.
But where are all the singles living? I've noticed things really gravitating towards the southern states, Texas included. Let's look at 8 of the top places singles are moving to right now.
LOOK: SINGLES ARE MOVING TO THESE PLACES AND TEXAS IS ON THE LIST
This hotspot has a 52% of its population that is not married, plus an average income of 52,000 per year. That's a good start.
---
Florida takes two spots back to back. There's a lot going for this state. Daytona's population keeps growing. A perfect place if you want to move to a metro area. It has almost a 52% unmarried population with a decent average yearly income.
---
The skyline tells the story. Big buildings with big opportunities for singles. Especially if you love big city living, this is a great place for you. A good average yearly income of $60,000 and over half of its population is unmarried.
---
Columbia is South Carolina's capital and it's growing with singles. It has almost a whopping 53% of its population unmarried. Maybe a great place to find that spouse and you can't beat with beauty.
---
Ah, here we are back in Texas. Big job opportunities, especially in the tech industry, bring many singles to the area starting out their careers. About half of Austin's population is unmarried.
---
Tallahassee is home to Florida State University so it's a great launching pad for singles starting their careers. This city has the largest population of unmarried singles with nearly a whopping 60%.
---
This is a great place for singles who love the attractions but with a slightly lower cost of living. It may not have beaches, but that doesn't seem to stop its growth.
---
Although the unmarried population is less than 50%, this doesn't stop the desirability of singles headed to this spot. There's a bunch going on for singles here. With over 86 golf courses and 1,800 restaurants, clubs, and of course, the beach.
It seems the two factors that come into play the most are places with job opportunities and just plain desirability. So, if you're single and ready to make the move, consider one of the hotbeds for singles above.
If you or someone you know is on the move and coming to Texas, keep reading for some down-home good Texas advice.
Texans Give Advice For Anyone Moving to Texas
Here is a list of suggestions from people who live in Texas for people who are planning to move to Texas.