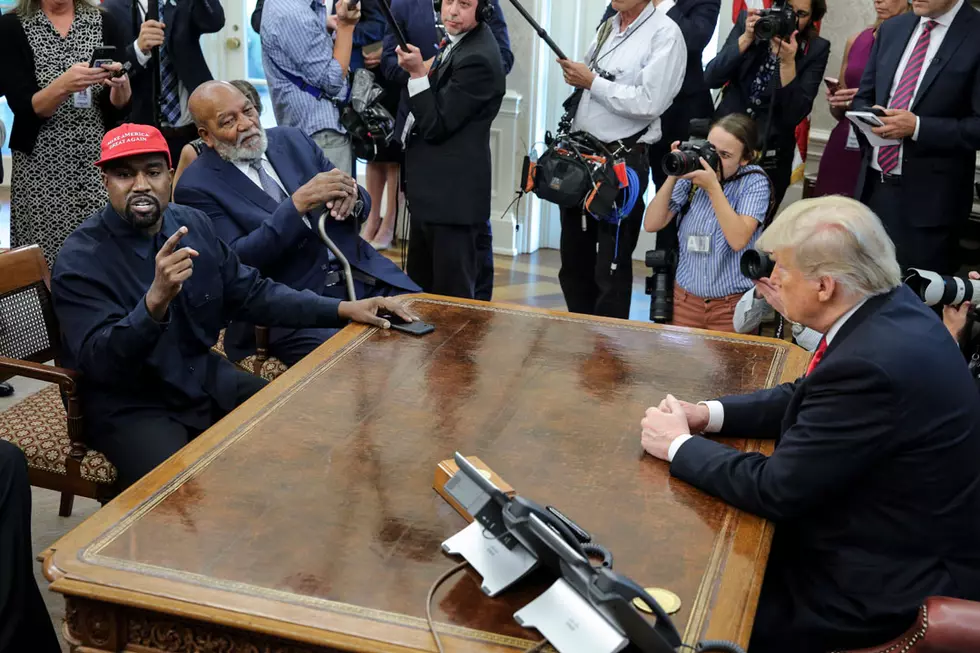 President Trump Thanks Kanye West for His Support After Passing of New Criminal Justice Bill
Oliver Contreras / Pool, Getty Images
On Saturday morning (Jan. 5), the president big-upped the rap star on Twitter. "Thank you to Kanye West for your nice words," Trump tweeted. "Criminal Justice Reform is now law - passed in a very bipartisan way!"
Trump is referencing the First Step Act, bipartisan federal criminal justice reform legislation he passed as law in December. West was a big proponent of the move. The bill would help reduce jail sentences for crack offenses and curb mandatory minimum sentencing.
Kanye started the year announcing he allegiance to Trump on social media. "Trump all day," he tweeted. "Just so in 2019 you know where I stand."
He also vowed to return to rocking the Make America Great Again hat that caused so much controversy. "One of my favorite of many things that the trump hat represents to me is that people can't tell me who I should do because I'm black. That's real racism 🎤," he tweeted, before adding, "From now on I'm performing with my mutherfucking hat on 🐉🐉🐉."
Trump returned the favor a few days later during a Cabinet meeting, reportedly telling those assembled that 'Ye is a good guy.
See Photos of Kanye West's Different Looks Over the Years