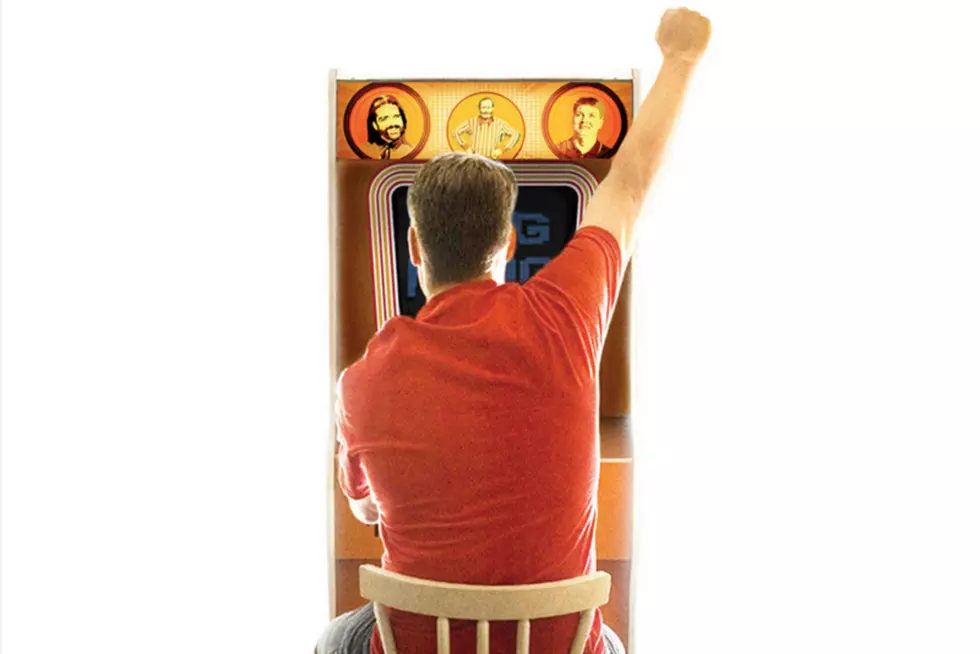 Acclaimed Documentary 'King of Kong: A Fistful of Quarters' Is Getting a Musical Adaptation
Warner Bros.
While I'm sure Broadway purists probably turn their nose up at the musical adaptations of Hollywood films, I have to admit, I've always enjoyed seeing some of my favorite films get the musical treatment. Right this very moment, you can fly to New York City and catch a diverse group of stage adaptations like Groundhog Day, Kinky Boots, Waitress, Amelie, School of Rock, and A Bronx Tale, not to mention the predictable number of classic Disney animated movies. So the news that another movie adaptation is getting the musical treatment is not at all surprising, even if its source material is a little less traditional than most.
We're used to seeing big blockbusters or family movies adapted for the stage, but this is one of the first times in my memory that Broadway has looked to the world of documentary films for inspiration. The King of Kong: A Fistful of Quarters, the 2007 documentary about two players competing to hold the world record for the highest score on the classic Donkey Kong arcade game, has been a favorite of gamers and cinephiles since its release, but director Seth Gordon recently told IGN (via /Film) that he's hard at work on a musical version of the show.
Here's what Gordon, who also directed the Dwayne Johnson vehicle Baywatch, had to say about the current status of the show:
Yeah, some scripts have been written — we're actually working on a musical right now, which is pretty great… I think it lends itself to [the stage] — there's such a melodrama, and so many of the characters are actually musicians, and the music of the games, too, is a thing.
According to Gordon, the final version of the show will even include a song, "Museum of the Heart," written by one of the individuals featured in the documentary. If you ask me, this is a great idea for a show. Not only does it capitalize on a favorite video game franchise of fans everywhere, but, in theory, it also allows Gordon and his team to jump on the resurgence of synthesized and 8-bit music for the show. We've heard plenty of musicals inspired by the golden age of Broadway music; why not jump on board a musical with a bunch of electronic beeps and squawks? After all, if they can make a hip-hop musical out of the first Secretary of the Treasury, surely they can make this one work, too.