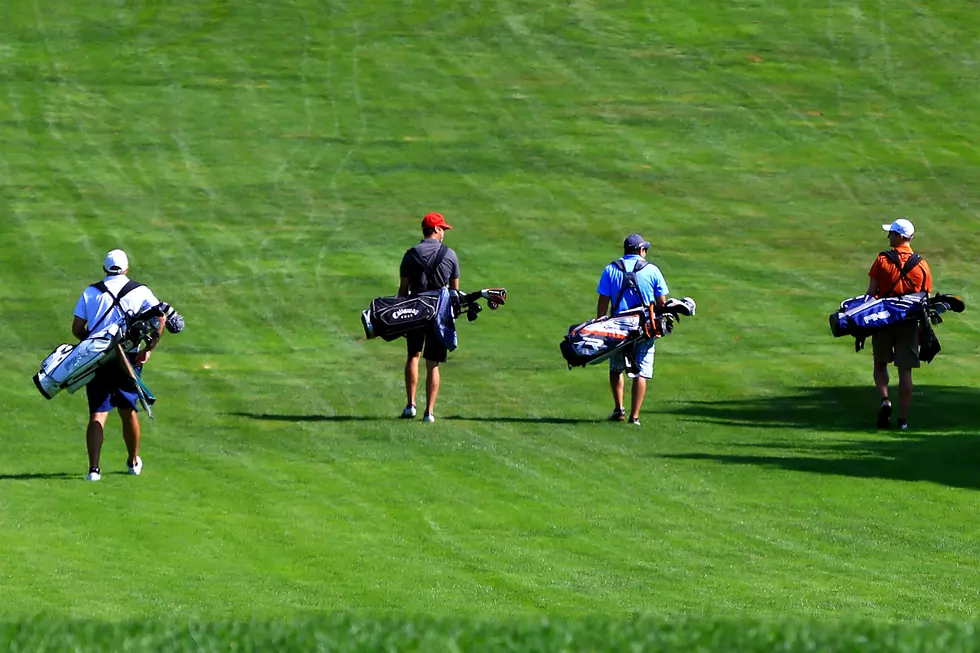 New Horizons in Abilene Will Benefit From the 2022 Bilbo Golf Classic
Photo by Bruce Bennett/Getty Images
The Annual Bilbo Golf Classic is back and in full swing at the Maxwell Golf Course 1002 South 32nd Street, Abilene. If you want to get out and have some fun with fellow golfers, you'd better hurry as this tournament is filling up fast. This is a one-day golf tournament on Saturday, May 7, 2022.
The 1-day-only tournament benefits New Horizons of Abilene and will be hosted by the Kilpatrick and Reed Families, the tournament does kick off on Friday, May 6th but is not open to the general public as it is a "Sponsors Silver Level and Above Only."
If you would like to sponsor the Bilbo Golf Classic and help Abilenes New Horizons, several spots are available by filling out and submitting an application here.
On Friday night, everyone can come out and meet their teammates, buy your team, and bid on live auction items. Saturday morning the 4-person scramble will kick-off followed by an awards ceremony and then the shootouts.
1st Place Team Will Win $4,000 Cash, 2nd $3,000 and Place 3rd wins $2,000
Teams will be posted at the auction and dinner on Friday night at the Big Country Hall in the Taylor County Expo Center at 1700 TX-36. Then on Saturday, all players will compete for a "Guaranteed Team Payout" of 1st place gets $4,000, 2nd place gets $3,000, and 3rd place gets  $2,000.
The cost for the Bilbo Classic this year will be $50 for a spectator ticket and to play, one regular entry is $150 individual non-sponsor, $250 Medallion level, 2 entries are $500 for bronze, $800 for silver, $1,000 for gold, $1,500 for platinum and there's also Diamond, Double Diamond, and Underwriter levels that come with lots of extras.
Keep in mind this is an active fundraiser to benefit an organization that provides a loving home and/or help to thousands of physically, sexually, and or psychologically abused children in our community and across the Lone Star State.
The Bilbo Classic donates thousands in an effort to assist New Horizons in providing a safe environment and the quality help abused children need, at no cost to those that receive New Horizon's help.
To sign up early for a day of golfing fun with your fellow golfers go to the Bilbo Golf Classic website or click here. For more information please call 325-437-1852.
LOOK: Here are the 10 US golf destinations with the most courses per capita
Discover where you can find the best access in the country for your pick of courses, the unique terrain that lends itself to world-class golf, and what makes select clubs noteworthy.