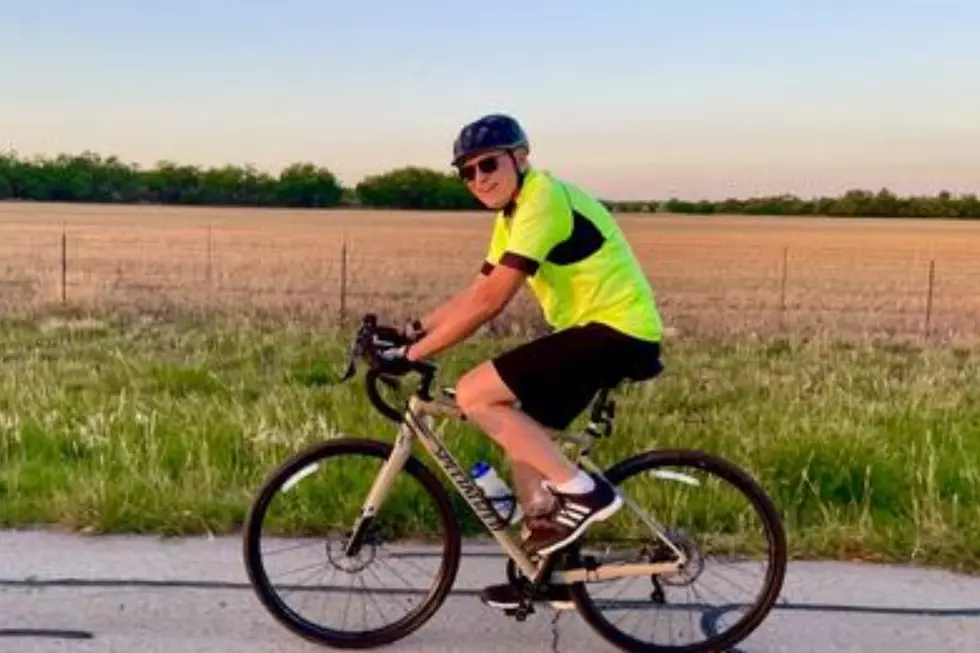 80 Year Old Man Is Going to Ride His Bicycle 80 Miles to Raise Money
Photo by: Abilene Meals on Wheels / JoAnne L. Glantz
He heard that Meals on Wheels could use a little help in the way of donations. Furthermore, HE was a Meals on Wheels Volunteer as well. He is Bo Green who recently at age 79 began riding a bicycle to help him stay healthy.
Learning to ride his bicycle safely inspired Bo to hold his own fundraiser and help raise money for the organization he volunteers for Meals on Wheels. So, Green came up with the idea of the "80 at 80 Fundraiser." Meaning he would ride his two-wheeled human-powered bike 80 miles on his 80th birthday.
Bo Green took a bad spill and needed surgery but he's back and ready to ride!
Then tragedy struck, and Bo Green took a spill on his bicycle while trying to practice for his upcoming bike ride fundraiser. After a couple of surgeries, three months of hospital rehabilitation, and his 80th birthday behind him (Bo's 80th birthday day was Sept. 6th,2021) he still wants to do an 80-mile bicycle ride, and it's going to happen this coming Saturday, June 25th, 2022.
LOOK: Meet The Many Faces of Meals On Wheels
Interestingly, Bo took his first 80-mile bicycle ride just a few days ago and he discovered that it is way too hot to be 80 years old and trying to ride his bike in the middle of all this heat. So, there's been a small adjustment.
Here goes, Bo Green is still going to do his 80-mile bicycle ride but instead of starting at 6 or 8 AM start time, Bo is starting his "80 at 80" bike ride at 3 AM on Saturday morning at Taylor Elementry School at 1719 EN 10th St. On the map flyer shown below promoting his fundraiser, the loop around Abilene is 18.8 miles long.
Green will do 4 laps total around Abilene, thus reaching his 80-mile goal. Each lap around Abilene takes Bo approximately 1 1/2 hours. The bicycle ride will come to an end at the Meals on Wheels parking lot at 10 AM.
If you would like to participate, meet Bo at the Taylor Elementary school parking lot at 3 AM Saturday morning. You can do as I will be doing to support Bo Green, by making an $80 donation (or any amount) to Meals on Wheels online here. Please give what you can and support the Meals on Wheels "80 at 80" fundraiser.
10 Abilene Street Names That Are Hard To Say
Abilene has a lot of street names that are simple numbers. However, there are some streets that are hard to pronounce. Here's how to say them.
LOOK: Classic Signs You Still See Around Abilene
These signs are still standing in and around the Abilene area. Many of the businesses are still going too.