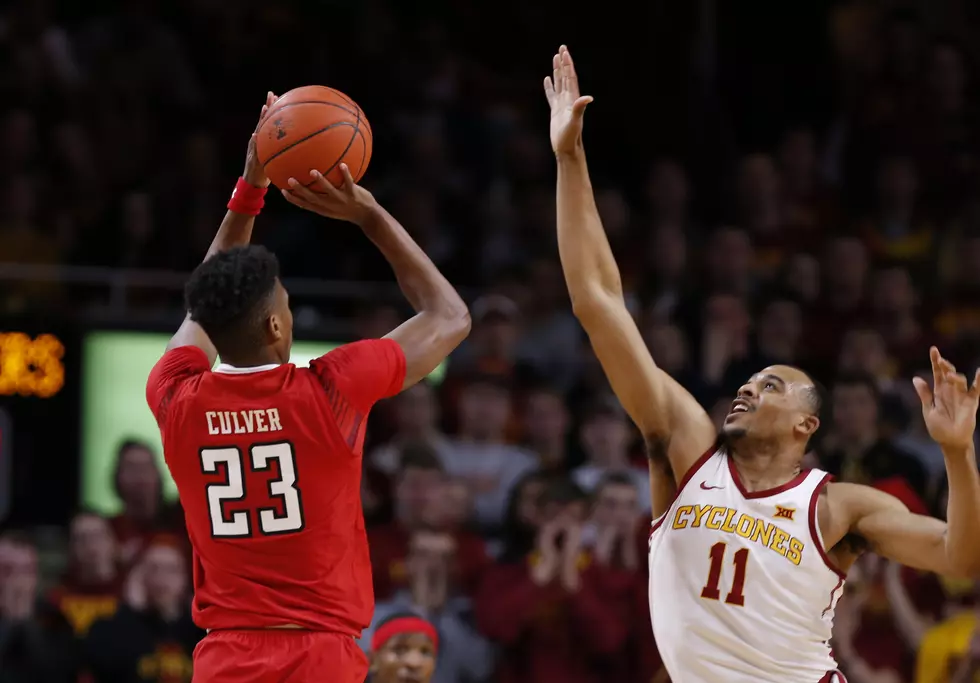 Texas Tech Red Raider Basketball Clinches Share of Big 12 Regular Season Title
David Purdy, Getty Images
Saturday's 80-73 win over Iowa State will be one for the history books for Texas Tech Red Raider Basketball.  The win over the Cyclones clinched a share of the Red Raiders first-ever Big 12 Conference regular season championship. It was also Texas Tech's ninth consecutive win, giving them a 14-4 regular season conference record.
Jarrett Culver scored a career-high 31 points in the victory. Also, Davide Moretti scored 20 points, and Matt Mooney contributed 13 points in the historic win.
As you would expect, the Red Raiders partied in style in the Iowa State visitor's locker room.
Kansas State will play Oklahoma Saturday evening, and if K-State wins, they would share the Big 12 Conference regular season championship with Texas Tech. Regardless of the result of the Kansas State-Oklahoma game, Texas Tech has clinched a first-round bye for next week's Big 12 Conference Tournament in Kansas City. Their next game will either be at 1:30 p.m. or 6 p.m. on Thursday, March 14 at the Sprint Center.
Red Raider Basketball posted numerous photos to their Twitter account, and head coach Chris Beard got in on the action, too.
A "Welcome Home" celebration will be held Saturday (March 9) at 7 p.m. at the north entrance of the United Supermarkets Arena. Fans are invited to attend and help congratulate the Red Raider Men's Basketball team.