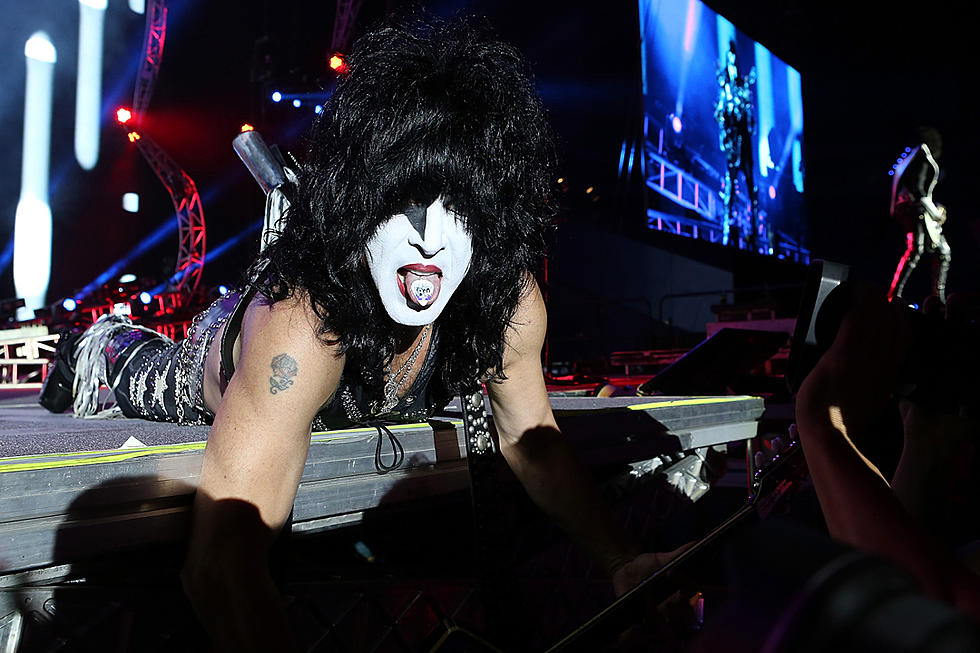 KISS' Paul Stanley to Deliver 2018 Commencement Speech at Wesley College
Paul Kane, Getty Images
Kiss legend Paul Stanley has been tapped to deliver the commencement speech at Wesley College in Dover, Del. Stanley will speak to the 2018 graduating class at Delaware's oldest private college on May 12.
A post on Wesley College's website describes the enigmatic frontman as a "world-renowned musical icon, Rock and Roll Hall of Fame inductee, legend of the stage, accomplished artist, author, and entrepreneur."
It also shines a light on Stanley's business sense overseeing KISS' worldwide brand with over 2,000 licensees, his solo work, stage career and his best-selling autobiography Face the Music. Stanley also gives back to his community supporting many causes including About Face, the House Research Institute, and several that support our Veterans, including Hiring Our Hero's and Wounded Warrior Care Project.
Wesley President Robert E. Clark II said, "Paul has entertained, inspired, and helped better the lives of millions of people around the world." He added, "I have known Paul for over three decades and I am excited for our College and community to be able to have the opportunity to meet and hear from my friend and true American legend."
KISS will perform five shows in Europe this summer. They take the stage in Barcelona, Spain on July 7. Check out their tour dates here.