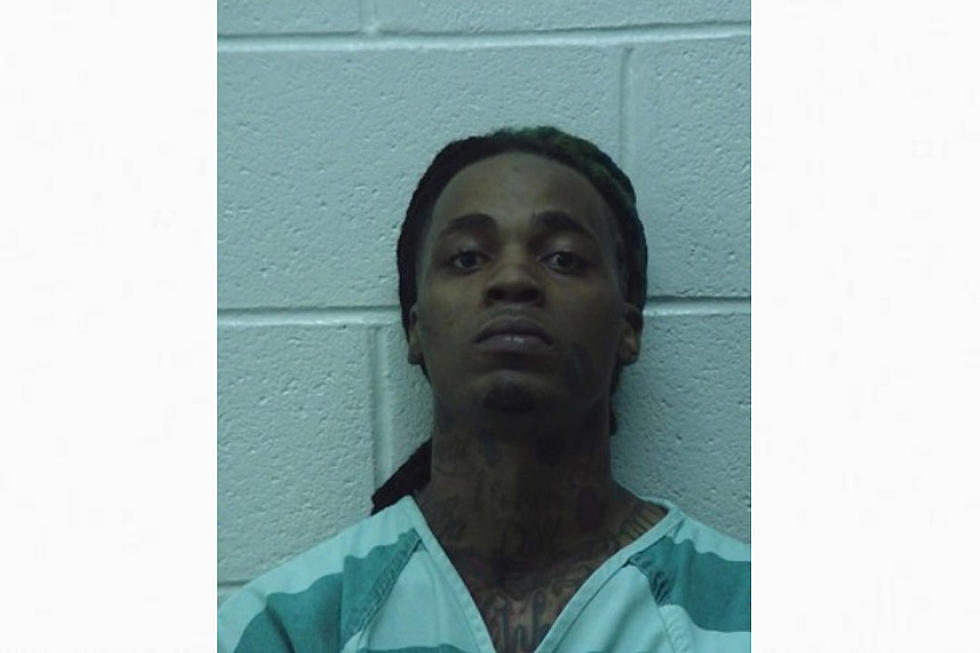 Dae Dae Arrested for Stolen Gun and Marijuana Possession
Greene County Sheriff's Office
Dae Dae recently got caught slipping, as he was arrested earlier this week on gun and drug charges.
The Atlanta rapper was jailed on Thursday (Feb. 1), after being arrested in Green County, Ga., reports the Atlanta Journal Constitution. Greene County sheriff's Capt. Lee Stancill tells the paper, "He's being held on an active warrant from Fulton County."
On Thursday, Dae Dae, born Marquavis Goolsby, was the passenger in a vehicle that was pulled over for speeding on I-20. "While the vehicle was pulling over, the deputy observed the front seat passenger crawl into the back seat," Stancill said. "After the vehicle stopped, the deputy made contact with the occupants of the vehicle and immediately smelled the odor of marijuana coming from inside the car."
Police located a gun on the floorboard of the vehicle, which they later found out was stolen. Dae Dae denied knowing the pistol was stolen. Another gun was located under the passenger seat.
The "New Wave" rapper was arrested on charges of theft by receiving stolen property, possession of marijuana of less than one ounce and crossing the guard lines with contraband, according to the report. The last charge stems from the ATLien trying to stash weed in the backseat of the patrol car while he was being transported to jail.
The driver, Dontavious McCrary, was also arrested. He is charged with two counts of possession of a firearm by a convicted felon.
Details on the reason for the warrant from Fulton County have not been released. Dae Dae dropped his 5 Reasons project last July.
See 22 Hip-Hop-Related Police Raids