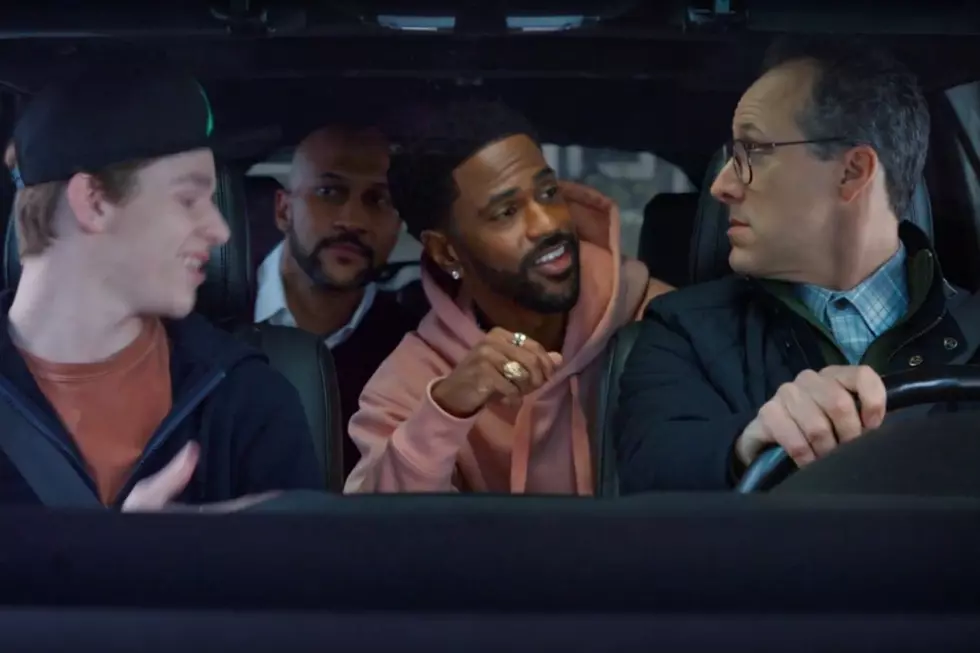 Big Sean Pops Up in the Back Seat in Rocket Mortgage Commercial
Quicken Loans via YouTube
Big Sean's stock is as high as it's ever been. That much became clear when the folks at Rocket Mortgage selected the rapper for what was very likely a super-expensive commercial that aired during the first half of today's 2018 Super Bowl (Feb. 4).
In the ad, which stars actor-comedian Keegan-Michael Key, finds several ordinary folks dealing with some of the seemingly mundane, but kinda complicated troubles of everyday life. That's where Sean comes in.
Toward the very end of the clip, we see what looks like a typical father-son interaction playing out in a car. The two happen to be bumping Sean's 2016 single, "Bounce Back." The father wants to know what it means to take an L. It's at that point Key pops up to explain that an "L" is a loss, and that Sean always bounces back after taking one. From there, Sean pops up in the back seat to tell Key he's exactly right.
Sean is currently gearing up to drop a new album and go on a tour where he'll perform songs from his older mixtapes. He revealed as much during an interview with E! News on the red carpet of the 2018 Grammy Awards.
"It's a different kind of tour, too," he offered at the time. "I always go, basically, based around a project, but this year, it's like—'cause I got some mixtape classics too. So, we're doing like, all the old stuff, all the new stuff, all the collab projects, Twenty88, Double or Nothing, all the albums, mixtapes, just classics, and it's just—I'm excited for that."
Check out Big Sean's hilarious Rocket Mortgage by Quicken Loans commercial for yourself below.
See New Music Releases for February 2018