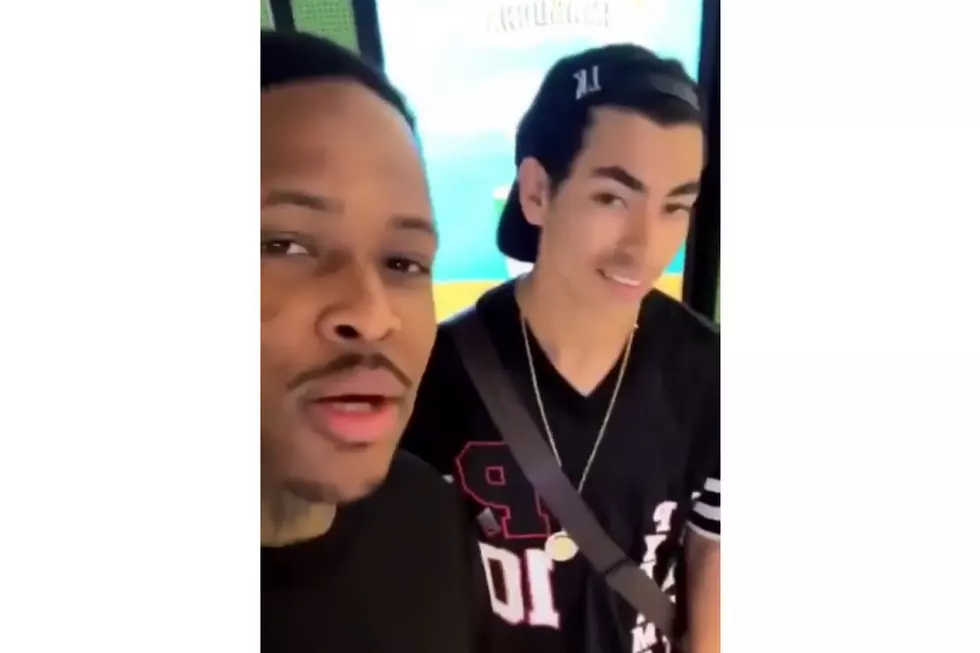 YG Calls Out Fan for Filming Him in Airport
YG via Instagram
Most celebrities brush off a starstruck fan pulling out a phone and recording them as they pass. Apparently, YG is not one of those rappers.
On Sunday (Jan. 27), the Compton, Calif. rapper was in the airport when he noticed a fan filming him. For some reason, he decided to call out the person.
"This nigga's a bitch right here. Straight pussy," YG says while directing his camera on the guy, who looks like he could be a teenager.
"Bitch ass nigga. This nigga's a bitch," the rapper continues before getting to the point of his anger. "Trying to record niggas, on some weird shit. You a bitch. If we wasn't in the airport I'll knock your ass out."
The whole time, the fan, clearly embarrassed, shyly stands in place and tries to avoid eye contact. It is unclear what exactly sparked the rapper's anger but, in his mind, he clearly thinks the person violated. Commenters on Instagram weren't feeling the "Slay" rapper's reaction.
"Bra he literally broke his 💔..." one person commented.
"Thats a bitch move," another person wrote. "He wouldnt be shi[t] with out the fans. Calls him a bitch for recording and then records him right back. Cmon man."
Check out YG check a fan for filming him in the airport below.
See 10 Rappers' Purchases That Broke the Bank