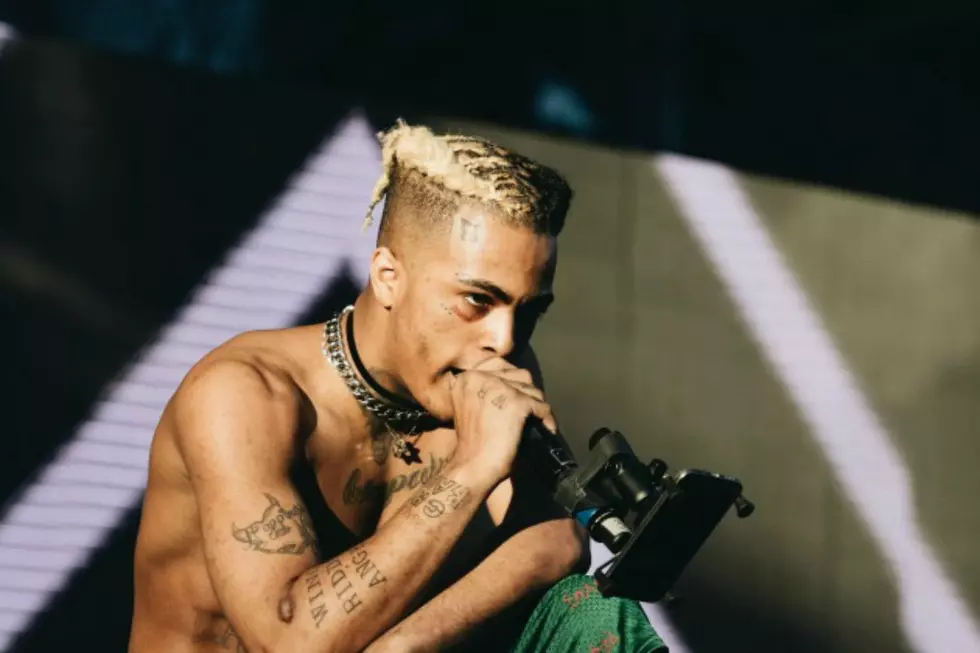 Woman Insists She Was Terrified to Come Forward After Video Surfaces of XXXTentacion Hitting Her
@theinfamousjc
Earlier this week, a video circulated around the Internet showing XXXTentacion appearing to hit a woman in the head, and now she is coming forward to share her side. The woman in the video insists that she was terrified to come forward with the footage, but she decided to repost it and address it once it was already leaked.
In the footage, which appears to be from a couple of years ago based on the ? rapper's dark hairstyle and missing tattoos, the woman is recording a selfie video of herself with Tentacion dancing in the background before he appears to punch her in the head. In a new post on Instagram, the woman says that she was "terrified" for her life about coming forward sooner because of how young she was at the time and the people he associates himself with. She also mentions that she would have kept this under wraps if the footage never leaked to the web.
"For those who are questioning why I didn't come forth earlier was because I was terrified for my life," she writes. "Imagine someone doing that to u unprovoked? At 16? Let alone the people he associates himself w? Truth of the matter is I would still be holding on to this secret if it wasn't leaked. So stop w/ the 'clout chasing' bullshit. I wasn't the one to originally leak the video."
The woman also posted a screenshot to her Instagram story of a direct message conversation with someone who appears to have known of her history with X, attempting to get her to stop posting about what happened with her and the entertainer.
"Bre, why you doing that," he asks. "Don't destroy da man smh."
She responds to his plea by reminding the mystery person of a time where she claims she was "walking around looking like 21 Savage" because of the scars on her face that allegedly came from violent situations with X. The person seems to acknowledge the incidents she is referring to, as he responds "I feel you but still."
"And don't think I'm tryna come for u," the mystery person concludes. "Trust me I feel you."
Being that Tentacion is currently in the middle of his criminal trial for domestic abuse, prosecutors are reportedly reviewing the new footage to see if it may pertain to the case against him. His lawyer, Jaclyn Broudy, says that the interaction in the footage of the rapper is "completely in jest" and argues that individuals are trying to impede his success by bringing his old actions to the forefront. At the moment, he is currently off of house arrest while his new album has hit No. 1 on the Billboard 200 albums chart.
See the footage that surfaced of XXXTentacion hitting a woman and her response below.
See Behind-the-Scenes Photos of XXXTentacion at the 2017 XXL Freshman Shoot