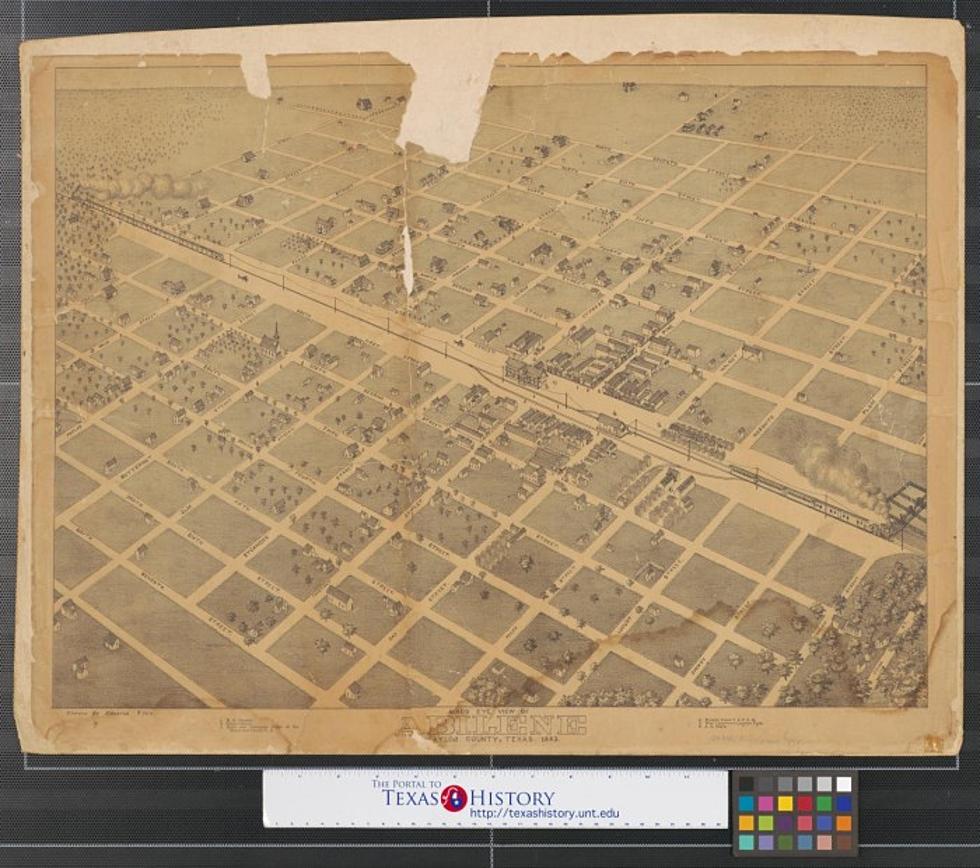 Why is The Abilene Area Called The Big Country?
Via ashistory.unt.edu
Back in the late nineteenth century, as this area of "West Texas" or the "Texas Plains," was being settled. The ranchers that were responsible for getting the train to run through Abilene and working their magic at making Abilene the county seat. They were also promoting that this part of Texas (around Abilene) was a "Big" area of land and they wanted a "Big" name to attract settlers.
Since there was a ton of land available for early day settlers (Abilene was the center of a 22-county area.) The Abilene city boosters/promoters would often refer to this part of West Texas as "Big Country" and before anyone knew it, the name stuck.
So how big is the "Big Country" really? 12 counties that include: Callahan, Eastland, Fisher, Jones, Kent, Mitchell, Nolan, Scurry, Shackelford, Stephens, Stonewall, and Taylor the county that Abilene is in. If you're not in one of the aforementioned counties you are not in "The Big Country"
Although at the time some promoters (not the Abilene promoters) tried to say that the Big Country spanned from Midland, Odessa to Sonora, San Angelo to the outskirts of Fort Worth. Those other areas are now called the Permian Basin, Concho Valley, and the Metroplex.
The Promoters aka developers aka boosters would run trains from Fort Worth to Abilene to show potential settlers what life was like in this "Eden of the West." Abilene had developed an ample water supply, public utilities, streetcars, and a fairly dependable economy based on farming and livestock, including sheep.
In the early twentieth century, Abilene and the Big Country were garnering a lot of attention and was booming. Abilene was one of the first in the state to get a Medical Epileptic Asylum, which went on to become the Abilene State School which is now called Abilene State Supported Living Center, it was originally built in 1899.
The Big Country developers also attracted independent oil producers and operators after the oil boom of the 1920s. Since Abilene has been the anchor of the Big Country, the city continues to work with other surrounding counties for a better Big Country.
LOOK: Classic Signs You Still See Around Abilene
LOOK: 100 years of American military history