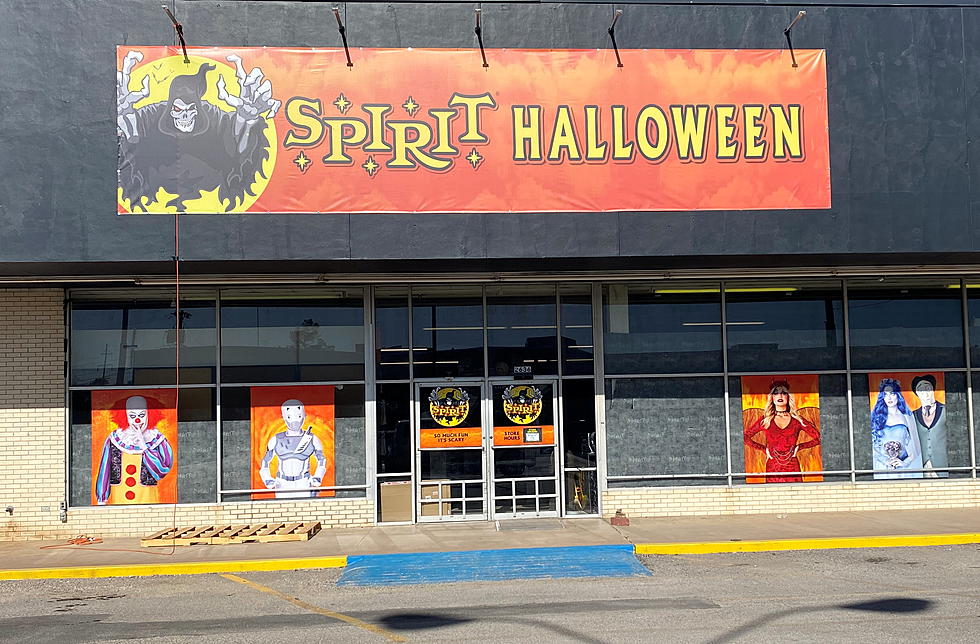 When Does Spirit Halloween Open in Abilene?
Frank Pain
There's a large population, in the Abilene area, that gets as excited about Halloween as others do Christmas. Part of that excitement stems from the opening date of Spirit Halloween, each year.
While the address may change, from year to year, one thing is for sure, we love Spirit Halloween here in Abilene. While there may be other places to get our Halloween goodies, it seems Spirit Halloween is the most complete for our area.
So, when exactly does Spirit Halloween open in Abilene?
Well, according to their website, Spirit Halloween is set to open THIS Saturday, August 28th. I was, also, able to confirm with the store that their opening date is this Saturday. So, double-confirmation means it's almost time to get your freak on.
Lucky for us, Spirit Halloween is located in the same location as last year at 2636 Barrow Street. Basically, it's right next to the Eskimo Hut.
LOOK: How Halloween has changed in the past 100 years
For my family, well, we go hard during the Halloween season, then leave up many of our decorations for Christmas, too. Heck, our house is fairly popular among the trick-or-treaters each year as our setup typically scares the socks off most kids. Even better is that we're across the street from an elementary school and have actually received notes from teachers and students about our elaborate display.
I do build many of our props myself, but I also utilize Spirit Halloween but typically go that route at the end of the season when everything is on sale.
25 True Crime Locations: What Do They Look Like Today?
Below, find out where 25 of the most infamous crimes in history took place — and what the locations are used for today. (If they've been left standing.)