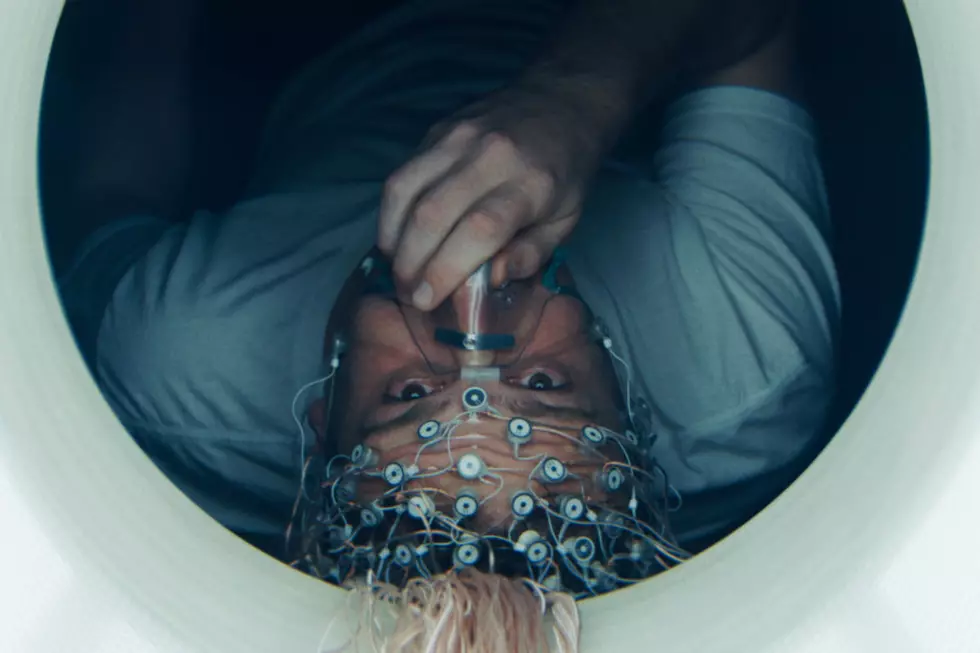 What in God's Name Is Going On in the Trailer for Netflix's 'The Discovery'?
The trickle of trailers hyping Sundance premieres continues with a new glimpse at The Discovery, an enigmatic sci-fi project that Netflix snatched up back in the summer. As we say in showbiz, there's a lot of heat behind this one: the stacked cast collects endearing goof Jason Segel, Rooney Mara (how dare she look this good with bleached-blonde hair), Kirsten Dunst spouse Jesse Plemons, starlet on the rise Riley Keough, and how about that, Sundance king Robert Redford. Director Charlie McDowell also arrives with a handsome pedigree, having last helmed the metaphysical romance The One I Love, and it looks like he's going high-concept once again for his new feature.
The Discovery refers to the game-changing scientific verification of an afterlife, the hook of McDowell's script. In the film, the confirmation that paradise awaits beyond the veil has led to mass suicide among those to impatient to wait for the sweet embrace of death. To the warped strains of Roy Orbison's "Only the Lonely (Know How I Feel)," Mara and Segel play a man and woman discovering love as they "come to terms with their own tragic pasts," as Netflix's press release puts it. What any of that means, exactly, will only become clear when the film comes to Netflix's streaming library on March 31. But the trailer has all sorts of promising images free of context — electrodes adhered to Robert Redford's scalp, a bagged corpse awkwardly dragged out of a van, an automated ticker clocking the suicide rate. The first reviews will come out of Sundance in a few days, but the rest of us common rabble need only wait a couple months to see what's really going on here.