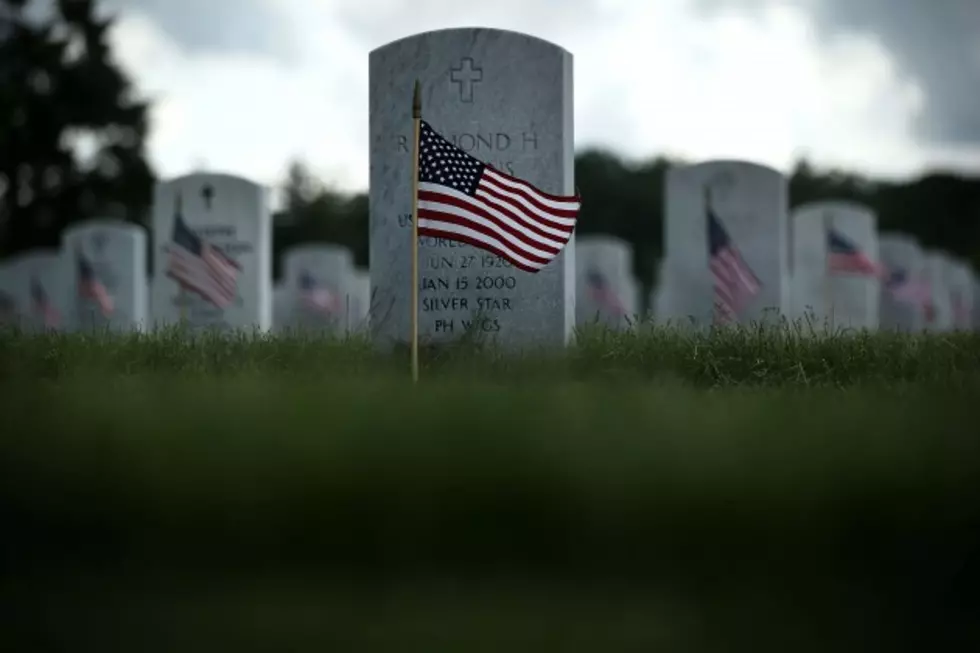 Things To Do In Abilene on Memorial Day
Alex Wong, Getty Images
Whether it's a day at the lake, or a backyard party, here are some things to do in Abilene on Memorial Day.
1

While hanging out with your family and friends is nice, remember what this day is really for - remembering those that have paid the ultimate sacrifice so that our lives are better. Whether it's a family, a friend, or even someone random, visit a fallen soldier's resting place and honor them.

Mark Wilson, Getty Images

Mark Wilson, Getty Images

2

Having a Memorial Day party at your house can not only be fun, but inexpensive and safe as well. You don't have to worry about traveling anywhere, you're in the comfort of your own home, and you can have a few beverages and not have worry about getting back home. You can also rent an air castle or put a Slip 'N Slide in the yard for the kiddos. So throw some meat on the grill, and fill the cooler up for one heck of a Memorial Day party.

Johannes Simon/Getty Images

Johannes Simon/Getty Images

3

There is definitely no shortage of parks to choose from in Abilene to have a little shindig at. Plus, you don't have to worry about all those people trashing your house. One park that may peek your interest is Nelson Park, which has a cool little place you can rent called Festival Gardens. This facility will hold up to 160 people with kitchen facilities, volleyball, horseshoes, large BBQ grill and more. Check out some notable parks in the links below.

Chris Hondros, Getty Images

Chris Hondros, Getty Images

4

There are several lakes in and around Abilene including the historic Lake Fort Phantom. Abilene has two other lakes besides Lake Fort Phantom including Lake Kirby, which has excellent fishing, and Lake Abilene which is at the Abilene State Park. Lake Abilene offers scenic camping, hiking, nature study and more. There are several other lakes around Abilene that are awesome, as well, including Possum Kingdom Lake and Hubbard Creek Resevoir. So grab some camping gear, the grill and your family and friends and find a lake and chill out this Memorial Day weekend.

Majid Saeedi, Getty Images

Majid Saeedi, Getty Images

5

Fort Griffin State Historic Site is not actually in Abilene, however, it's only a short 40 mile drive northeast of Abilene and is definitely a place the whole family can check out with slew of activities to last the entire summer. So, if you're wanting to do something a little different this Memorial Day, check out Fort Griffin's website and Facebook page with the links below.