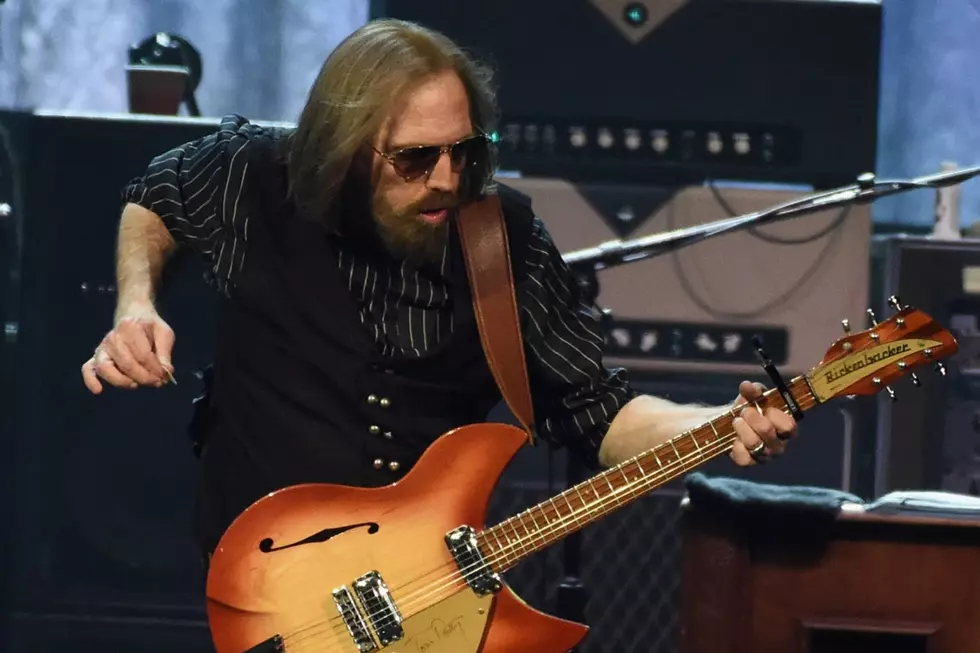 Tom Petty Dead at 66: Country Artists Express Shock on Already Sad Day
Rick Diamond, Getty Images
On Monday (Oct. 2), Tom Petty died after suffering a heart attack early that morning. As the news began to trickle out on Monday afternoon, and as his death was officially announced late Monday night, a number of country artists expressed sadness and shock on an already tragic day.
"I believe @tompetty is in Heaven entertaining the beautiful souls that were lost last night in #Vegas," Maggie Rose tweeted. "That's what I believe right now."
According to a statement from a Petty family spokesperson, Petty suffered a heart attack at his Malibu, Calif., home "in the early hours of [Monday] morning" (quote via Ultimate Classic Rock). He was taken to UCLA Medical Center, the statement continues, "but could not be revived." He died at 8:40PM PT, "surrounded, by family, his bandmates and friends."
Petty and his band, the Heartbreakers, recently wrapped up their 40th anniversary tour, which began in April. The band released their first album in 1976; in total, Tom Petty and the Heartbreakers released 13 studio albums, the most recent of which came in 2014. Petty also released three solo albums.
Country Artists Who Died in 2017