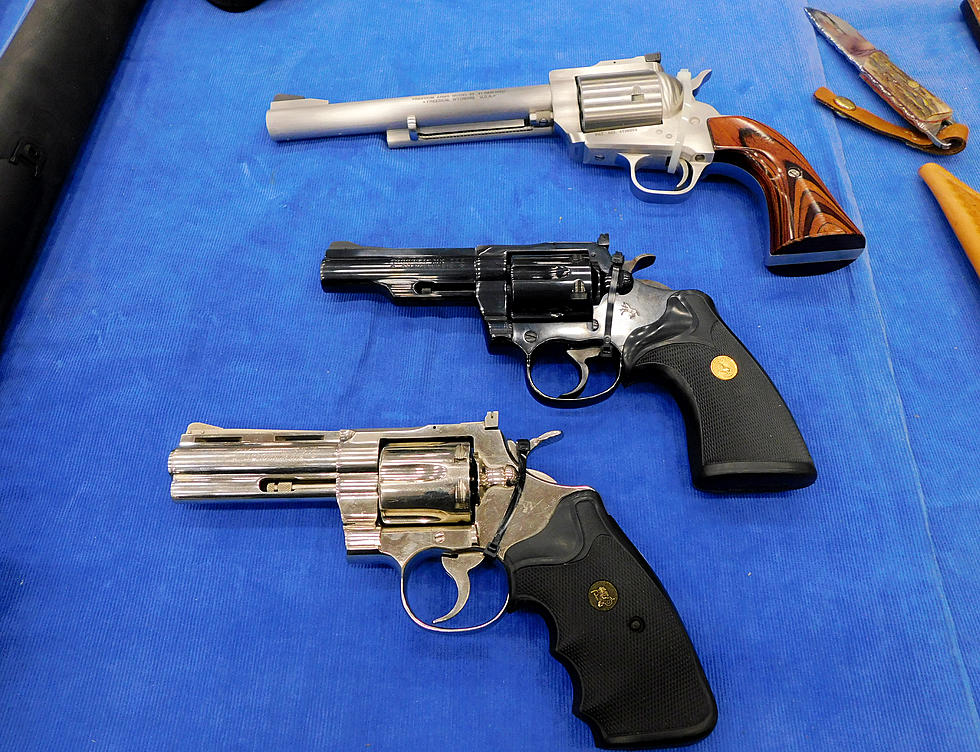 The Silver Spur Gun & Blade Show is Coming to Abilene
Photo by Rudy Fernandez
Get that perfect Christmas present for that special someone at the Silver Spur Gun and Blade Show this weekend.
You'll Find Handguns, Rifles, Ammo, Reloading Equipment
Why you'll find deer rifles, bird hunting shotguns, concealed carry purses,  knives, ammunition, gold and silver coins, beautiful jewelry, and lots more.
LOOK: Here's What You'll Find At This Gun Show
Bring The Children And Have Their Photo Made With Santa Claus
The show will be in the Taylor County Coliseum, 1700 HWY 36 Abilene. Vendors of all kinds will display their goods. Buy, sell or trade new or used firearms of all kinds. You'll also find custom-made goods like knives, jewelry, purses, holsters, and so much more.
The Shows promoter Kim Sansom says "I love the Abilene show because West Texans are very friendly and the best part is, we are at maximum capacity with every table sold out for the Abilene."
The Silver Spur Gun and Blade Show is open Saturday, Dec. 4, from 9 am - 5 pm and Sunday, Dec. 5, from 10 am - 4 pm. The cost to get in is $6 for adults with 12 and under getting in free. $10 will buy you a two-day pass.
All military and active NRA members get $1.00 off admission with valid I.D. Call (806)-253-1322 if you are interested in setting up and selling or for more information.
LOOK: 100 years of American military history