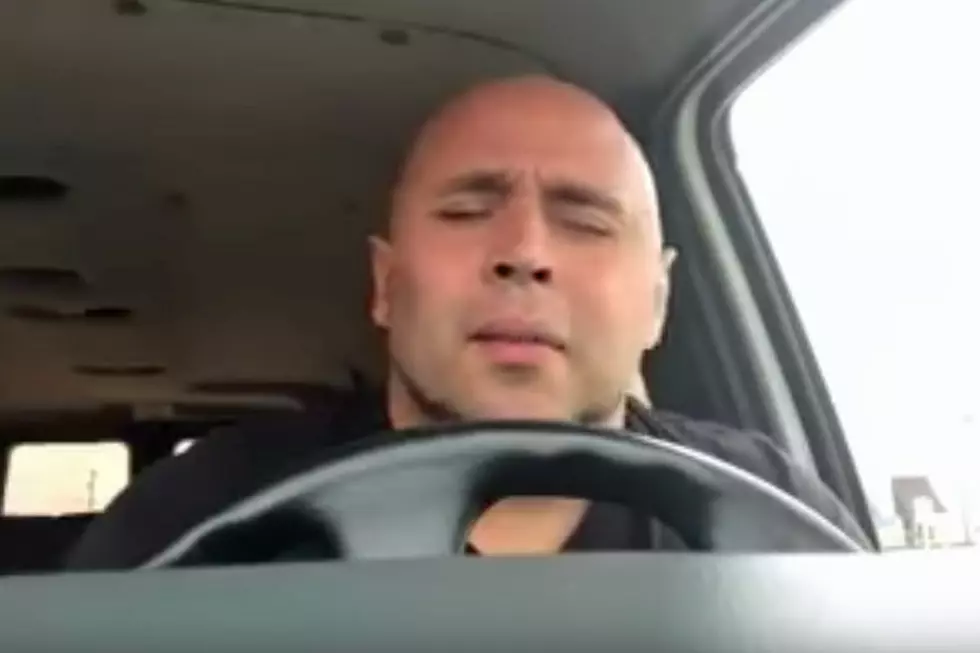 'Tennessee Whiskey' Dad Releases Cover Song Video of 'Simple Man'
YouTube/briphillips29
Four days after releasing a cover of "Tennessee Whiskey" a Texas based singer and dad has shared another with his millions of new fans. This time he takes on Lynyrd Skynyrd's classic rock hit "Simple Man."
As of Saturday afternoon Kris Jones' cover of "Tennessee Whiskey" — a George Jones song popularized by Chris Stapleton and Justin Timberlake at the 2015 CMA Awards — has racked up over three million views. It's caught the eye of Ellen Nation, and dozens if not hundreds of media outlets. When Taste of Country found the video on Friday morning, it had just over 10,000 views.
"Thank you guys fro all of the comments and prayers and likes and shares," Jones says in the most recent video, after sharing that he'd pulled his van over to a church parking lot for this cover song. "I'm completely amazed, baffled, knocked off my feet that this thing has done what it's done."
Jones seems to get emotional in thanking his wife, who urged him to record "Simple Man" for YouTube. On Facebook the singer has shared other songs, all from behind the wheel of his truck or his work van. The same female that appears in "Tennessee Whiskey" also mouths the words of his cover of Stapleton's "Whiskey and You." Fans and viewers have assumed that is his daughter, although he has not yet confirmed that.
During "Simple Man," Jones shows more range and more vocal power, but doesn't cover up the song's simplicity. The Facebook page looks to have been started on Wednesday.
Who Is Kris Jones? Find Out:
The 100 Greatest Country Albums Ever! Who's Your No. 1?