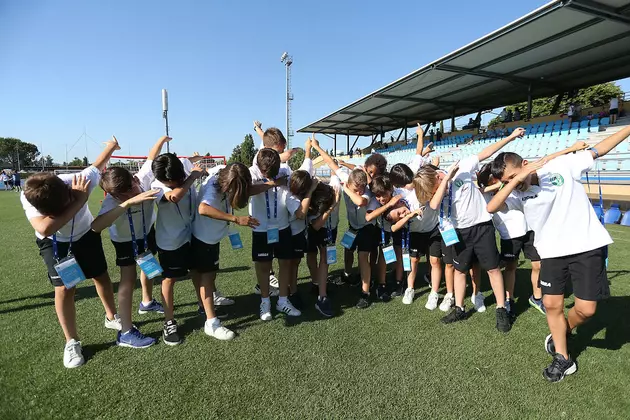 Saudi Arabian Performer Arrested After Dabbing at Music Festival
Gabriele Maltinti, Getty Images
Back in 2015, dabbing become a popular phenomenon after tons of public figures did the dance move at parties, sports games, concerts and even in music videos. While a lot of hip-hop stars earned props for hitting the dab, a Saudi performer was recently arrested for doing it at a music festival in Taif, Saudi Arabia.
According to BBC, Abdallah Al Shahani was arrested after doing the dance move, as it is banned in the country, being that authorities believe it is a reference to drug use. The video of Shahani dabbing at the festival was posted to social media and quickly went viral, leading to his subsequent arrest.
The Interior Ministry's National Commission for Combatting Drug Use warned social media users about the "dangers" that dabbing inflicts "on the youth and society" while promoting a poster from the organization.
Following his arrest, Abdallah Al Shahani reportedly apologized for his actions, stating that he performed the move "unintentionally and spontaneously."
"I apologise to our respected government and to my audience for unintentionally and spontaneously making the dance move at Taif festival," Shahani writes. "Please accept my apology."
While the dab might still be popular in some overseas countries, Migos previously claimed that the dab was dead last year.
Check out the organization's warning about the dab in Saudi Arabia below.
See 25 of the Best Hip-Hop Projects of 2017 (So
Far)