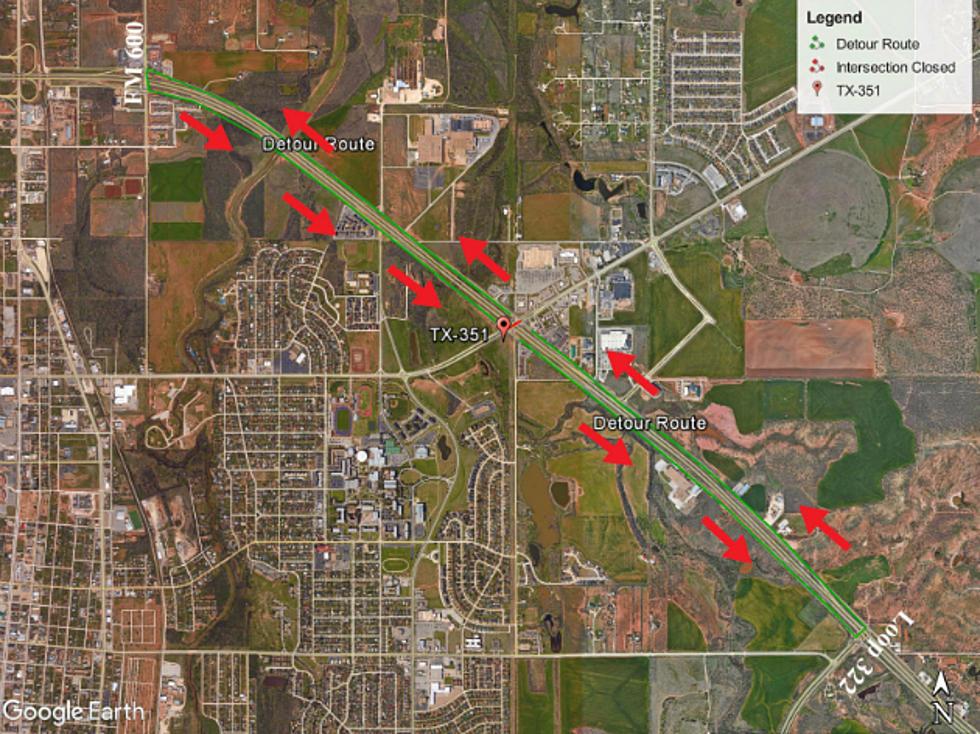 TxDOT Closes the Highway-351 and Interstate-20 Intersection
Photo by: Google Earth/MaryBelle Turner TxDOT Abilene
If your going to be out running around Abilene, be aware that the intersection at State Highway-351 at I-20 will be closed for bridge replacement construction. You'll have to use the access roads and underpass shoot-around at FM-600 or Loop-322.
MaryBelle Turner the TxDOT Public Information Officer says "because the workers will be widening the overpass bridge soon, they need to close portions of that intersection to insure safety."
In the Google-Earth/TxDOT map above you'll get an idea how to better get around the construction. Additionally, the traffic lights on both the North and South sides of the bridge will be flashing red.
MaryBelle says we will all have to play nice and take our turn going through these intersections. If you have further questions, Turner says "first try the TxDOT website or call their offices at 325-676-6817, for further information.