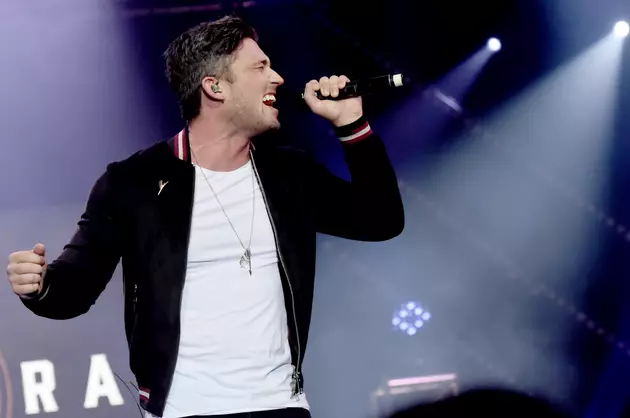 Michael Ray's DUI Charge Reduced to Reckless Driving Due to Procedural Error
Getty Images for CRS
Michael Ray's DUI charge has been reduced to a reckless driving charge due to police error. Prosecutors have concluded that the officers who arrested Ray in December, around Christmas, did not conduct their field-sobriety tests correctly.
According to the Orlando Sentinel, Eustis, Fla., police did not give Ray, whose real name is Michael Ray Roach, correct instructions for the sobriety test; they also did not inform the singer of their criminal investigation -- which makes all of Ray's comments to them inadmissible in court -- nor did they share body-camera footage to corroborate the incident.
"Body cam footage does not provide a full view of Mr. Roach," explains Supervising Assistant State Attorney for Lake County Walter Forgie in a written decision. "However, body cam video … shows the Defendant and officer discussing a football game in detail."
Ray was arrested at a McDonald's drive-thru in Eustis early on the morning of Dec. 20, on charges of driving under the influence and drug possession. The Eustis native was arrested around 4AM after his 2012 orange Jeep crashed into the 2016 blue Scion in front of him in the McDonald's drive-thru line.
At the time, Ray told police that his foot slipped off his car's brake pedal; however, police noticed that Ray "had bloodshot eyes, slurred speech, and he stumbled while walking and smelled of alcohol," according to the officer who made the arrest. Ray also told police that he had been at a bar in Tavares, a town a few miles south of Eustis; he then failed those field-sobriety tests, and did not consent to a breathalyzer test when he arrived at the Eustis Police Department.
When police searched Ray, they found a glass bottle containing a brown liquid, which the singer said was weed oil belonging to him. Ray was arrested and held at Lake County Jail on a $6,000 bond. The charges against him are now one count of reckless driving and one county of felony marijuana possession.
According to the Sentinel, friends interviewed by prosecutors told Ray that the singer had spent the evening with them at Ruby Street Grille in Tavares, Fla. Ray's friends said that he was volunteering for a holiday event, and that he had only had one drink and a light dinner.
Ray recently announced this his sophomore album, Amos, is due out on June 1. The project is named for his late grandfather.