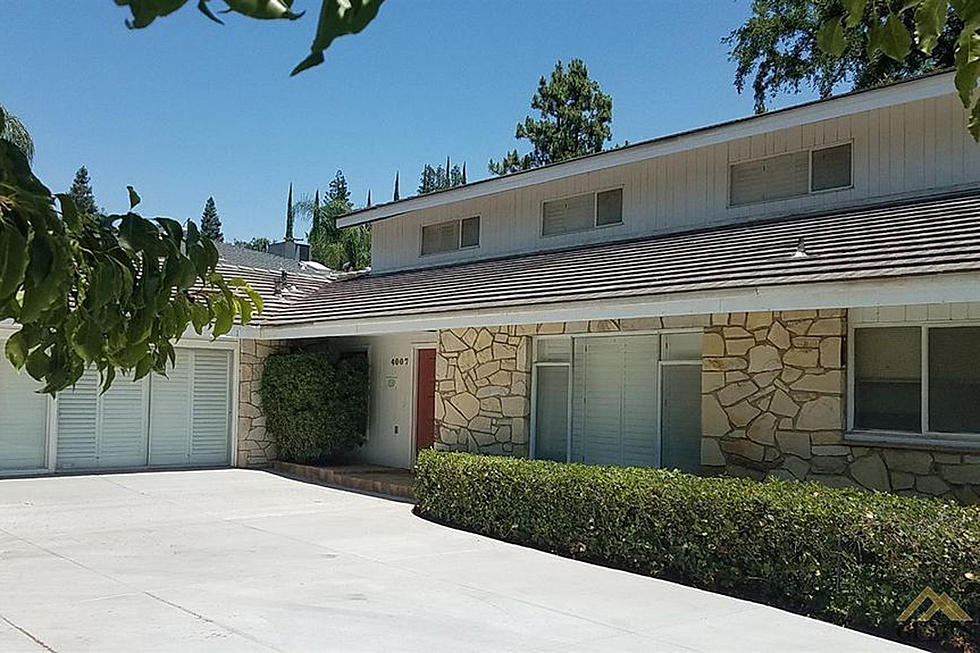 Merle Haggard's Bakersfield Home Is for Sale and It Has Barely Changed! [Pictures]
Zillow.com
A listing for the first big home Merle Haggard bought doesn't hide the fact that it's in need of updating. His daughter says the Bakersfield house reminds her of the Brady Bunch home.
The 5-bedroom, 3-bathroom house at 4007 Brae Burn Dr. in Bakersfield, Calif., is on the market for $359,000. A price listing history at Zillow shows that the current owners may have been trying to sell it for more than a decade, listing it for $517K in 2007.
Photos show a house that is opulent if it were still 1969, the year Haggard, his then-wife Bonnie and their kids moved in. The family lived there for just two years, according to the Bakersfield Cali. The wood paneling, cabinetry and dedication to beige may not tickle the fancy of a more modern-day Californian, so realtor Watson Realty ERA hypes up that it was once Haggard's home.
Also spotlighted is that the home is just four doors down from the Bakersfield Country Club. Built in 1965, the 3,600-square-foot house sits on a half-acre and includes an in-ground swimming pool with pool house and we bar. Haggard's daughter, Kelli ,spoke to the Bakersfield Cali about her memories of the place, noting that they used to try to put their younger brother in the dryer shoot.
"I saw just the other day that the old Brady Bunch house was for sale," Kelli says. "That house (on Brae Burn) reminds me of the Brady Bunch house so much."
Perhaps Lance Bass can settle for a lookalike?
Check Out Jason Aldean's Amazing Fairytale Home!
You've Never Seen Anything Like Alan Jackson's Crazy Mansion!