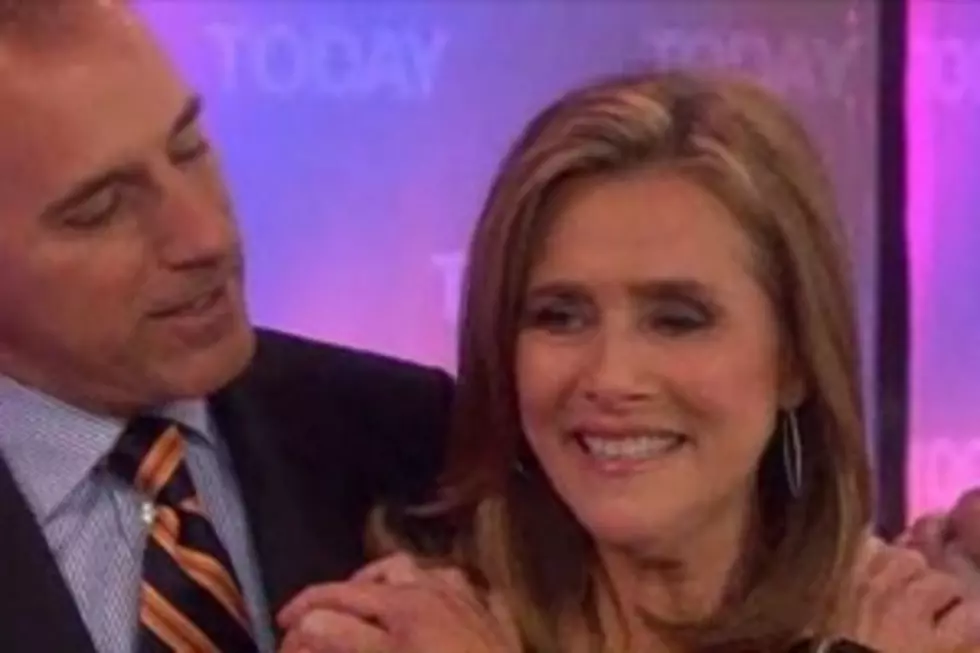 Meredith Vieira's Tearful 'TODAY' Farewell – Watch Now [VIDEOS]
After nearly five years on the air, Meredith Vieira this morning left her post as co-anchor of NBC's top-rated program 'TODAY.'
It was an understandably emotional farewell for Vieira, who thanked her team and the viewers at home for such an incredible run. "All of you I will put in my heart," she said.
"I'm so honored to have sat with all of you," she added, before joking, "Most of you."
Vieira, who announced her departure last month, citing the grueling work schedule as one of her reasons for leaving, also got a special farewell from legendary singer Carole King, who performed her hit single, 'You've Got a Friend.' Naturally, Vieira was moved to tears.
Check out the emotional farewell below, plus a look back at Vieira's many highlights from her tenure at 'TODAY.'