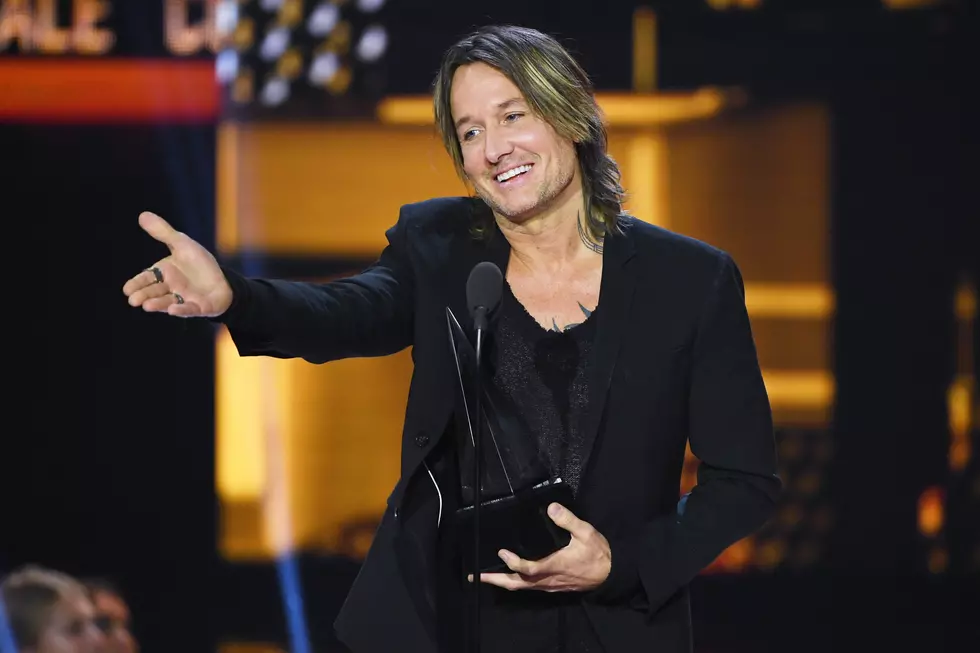 Keith Urban Shares 2017 American Music Awards With Nicole Kidman [PICTURES]
Kevin Winter, Getty Images
Keith Urban attended the 2017 American Music Awards on Sunday night (Nov. 19) with his wife, Nicole Kidman. Together, the two walked the red carpet pre-show, and carried home three trophies.
During the 2017 American Music Awards, Urban won Favorite Male -- Country, Favorite Album -- Country and Favorite Song -- Country. When Urban went up onstage to receive his Favorite Male -- Country trophy, presenter Kathryn Hahn surprised him with the news that he'd won the other two categories as well, and joked that she'd have to hand the other trophies to Kidman, since Urban didn't have enough hands.
"Absolutely you should be sharing these, my love ...," Urban said to begin his acceptance speech. Addressing Kidman and their two daughters, who were watching from home, the country star said, "I love you girls so much. Thank you for all the love in our home and in my heart."
During his acceptance speech, Urban also thanked his fans, as well as a number of those who were involved in making his AMAs-winning music.
Unforgettable Keith Urban Moments