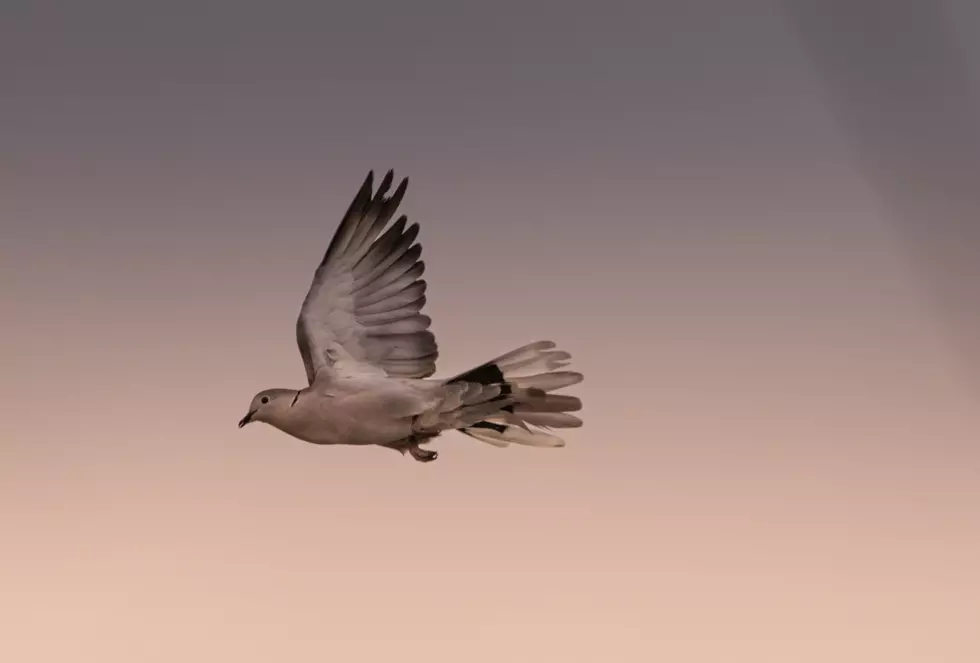 Texas Expected To See Significant Increase In Dove Population This Season
Photo by Lenstravelier on Unsplash
Dove season in Texas is around the corner and despite the brutal heat seen across the state of Texas, Dove season is expected to be incredible with huge numbers of dove around the state.
According to the Texas Parks and Wildlife Department, the cool and rainy spring that Texas had this year should mean that Texas hunters will see an increase in the dove population as the season opens on September 1st.
Texas Parks and Wildlife reports an estimated 28.3 million mourning doves in the state which would be an increase of about 44% according to the report.
Spring surveys conducted by Texas Parks and Wildlife Department (TPWD) staff found an estimated 28.3 million mourning doves in Texas, a 44 percent increase from 2022.  White-wing dove populations have increased 20 percent, tying the record high with an estimated 11.7 million this year.

"This spring was about as perfect as it could be, with steady rains and cool weather," said Owen Fitzsimmons, TPWD Dove Program Leader. "Given the population increases this year and the excellent breeding season conditions that persisted through the first half of the summer, hunters should expect to see a lot more birds on the landscape this September."

As daily temperatures top 100 degrees with no relief in sight, hunters will likely find larger concentrations of birds at watering holes, and doves may be feeding earlier and later than normal to avoid the mid-day heat.  In areas where agriculture has suffered from the heatwave, look for stands of common sunflower, croton and other native annual forbs and grasses.

Texas is home to seven species of native doves and pigeons, including the three legal game species- mourning, white-winged and white-tipped doves. Texas accounts for 30 percent of the total mourning doves and 85 percent of the total white-winged doves harvested in the U.S. each year, far more than any other state.
Dove season begins September 1.
Historic Lubbock Home, Restored And Updated, Now For Sale
You could own a piece of Lubbock's history as this Historic Landmark home located on 19th Street is now for sale. This Georgian Revival home is located across from Texas Tech University and is 6,008 square feet. It's a beautiful home with 5 bedrooms and 4 baths and the home has been restored and updated by owners who inherited it. This home is part of Lubbock's history, and it could be your future. For more information contact Aubrey Hines at 806-559-0869.
This Is The Most Expensive House For Sale In Texas Right Now
The most expensive house for sale in Texas right now is listed in Houston. And the home is absolutely amazing. In fact, it is more like a modern enchanting castle. It's been called The Lodge at Hunters Creek. The 22,000 sq. ft. home sits on 9 acres of land and has 8 bedrooms and 12 baths. It comes with a guard house, a two bedroom guest lodge, two pools, a flex court, outdoor kitchen, glass elevator, and so much more. Check out the pictures below. It's home you have to see. And it could be yours for $65 million dollars. For more information on the listing, contact Billy Dolan at 214-369-6000
This Is The Cheapest House For Sale In Texas Right Now
Who says you have to pay $250k plus for a house? You could spend a lot less, but spend more time renovating a home that is older and not in great shape. Which brings us to this home located in Clarksville, Texas. According to Zillow, it is the cheapest house for sale in Texas. But it's not ready for anyone to move in. It's going to need renovating... at least. But hey, right now this is the cheapest home for sale in Texas. For more information contact Edward Mcclintick at Joseph Walter Realty, LLC at 248-294-7850.