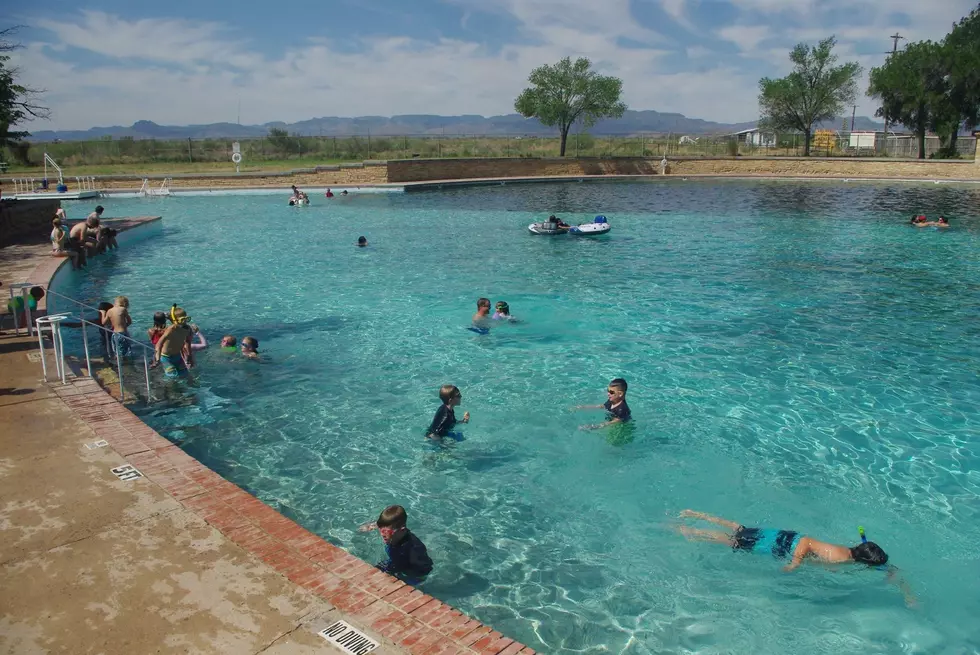 The 12 Best Swimming Holes in Texas to Keep You Cool in the Summer
Texas Parks & Wildlife/Facebook
Texas isn't just some sort of rootin' tootin' place full of cowboys, tumbleweeds, and farmland for miles. Ok, maybe it is some of that. But we also have some amazing places to go cool off. And, with temperatures about to go up, now is the time to start planning for a place to jump in and cool off.
Sure Texas is flat in most of the state, and sure we have a ton of mesquite trees just hanging out all over the place, and sure a ton of dust fills the air on any given day...wait, where am I going with this? Oh yeah, the swimming holes.
SEE ALSO: 10 Beautiful State and National Parks in Texas
All of what I said may hold true, but there are a ton of places in the Lone Star State that provide natural relief to those searching for a swimming hole to jump into. Let's dive into 12 of them.
LOOK: Cool Down With The Best Swimming Holes in Texas
As you can see, Texas has a wide variety of swimming holes that have unique features to dive into
Garner State Park boasts the Frio River which runs through almost 3 miles of the park, offering plenty of swimming and tubing areas. Garner State Park is located in Concan, down in south Texas.
Jacobs Well, located in Wimberly, is the "doorway" to the longest underwater cave system in the Lone Star state.
Hancock Springs Pool, located in Lampasas, is a spring-fed, free-flow swimming pool.
Other hidden gems, in Texas, include Blue Hole Ridge Regional Park, tubing the Comal River, and Hamilton Pool Reserve, among others.
So, this Summer, if you're looking for the coolest places in Texas to make a splash, you can't go wrong with any of these swimming holes listed above.
Look: 10 Amazing Facts About Texas That Will Blow Your Mind