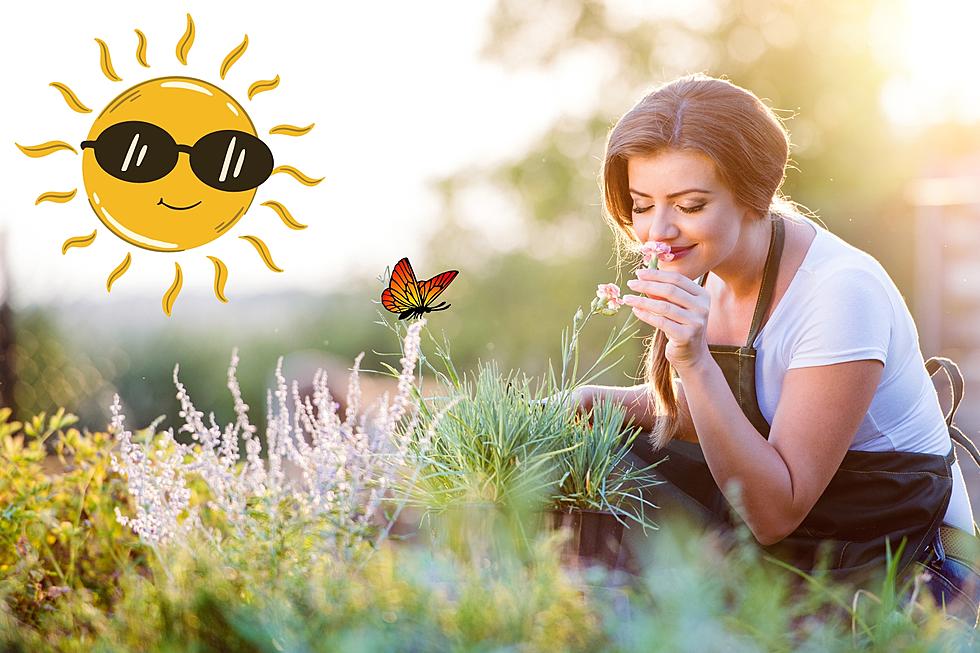 These Kind of Plants Survive Best in the Hot Dry West Texas Heat
Canva
As the weather started getting warmer here in West Texas, my wife says to me "you know April is National Garden Month and I need your help getting our back porch garden ready." I just commented, "what for nothing is going to survive the hot, dry spring and summer months here in West Texas?"
Last year was pretty brutal, with all the time, labor, and money we invested in her/our garden, and within several weeks a lot of the plants started dying off. So this year I asked our listeners to share with me the plants they planted in their gardens that they had success with.
LOOK: At What Beauty Can Grow In The Hot Dry West Texas Weather
Listener Jodi S. commented: "a variety of fake flowers. The last couple of years with how hot it's been all my flowers died not long after transplanting them into planters or into the ground" which I thought her remark was hilarious. Nonetheless, another listener named Frank W. shared his photos (as seen above) of the beautiful Hibiscus flowers he had great success with.
Several other listeners like Michelle D. recommended planting vegetable gardens. So, this year, I decided that I'm not wasting money and I asked our listeners and a couple of friends at the nursery about their ideas and opinions on what will survive best in the garden in this west Texas heat this year.
As you know, West Texas summers can be brutally hot and dry, so it's important to choose the right kind of plants that can best survive the hot and dry conditions best. Here are some plants they shared with me that are well-known to do great in West Texas weather. Here are some recommendations from the experts at the nursery.
These are some of the recommendations:

Hibiscus (Hibiscus abelmoschus) plants can survive in hot weather, but they do require a little extra care.
Desert Willow (Chilopsis linearis) - This tree produces beautiful, trumpet-shaped flowers and is very drought-tolerant.
Lantana (Lantana camara) - This shrub produces clusters of small, brightly colored flowers and can tolerate both heat and drought.
Purple Coneflower (Echinacea purpurea) - This perennial plant produces striking purple flowers and is very drought-tolerant.
Blackfoot Daisy (Melampodium leucanthum) - This small, hardy plant produces white daisy-like flowers and can withstand extreme heat and drought.
Mexican Feathergrass (Nassella tenuissima) - This ornamental grass is very drought-tolerant and produces delicate, wispy seed heads that sway in the breeze.
Texas Sage (Leucophyllum frutescens) - This shrub produces fragrant purple flowers and is well-adapted to hot and dry conditions.
Prickly Pear Cactus (Opuntia spp.) - These cacti are well-adapted to hot and dry conditions and require very little water.
Source: University of Texas, Chat GPT 
Always remember that even these drought-resistant plants still need water to get started, just make sure that you water them on a regular basis. Once the plant gets started they require very little water and will flourish during some of the hottest West Texas summers. Happy gardening y'all.