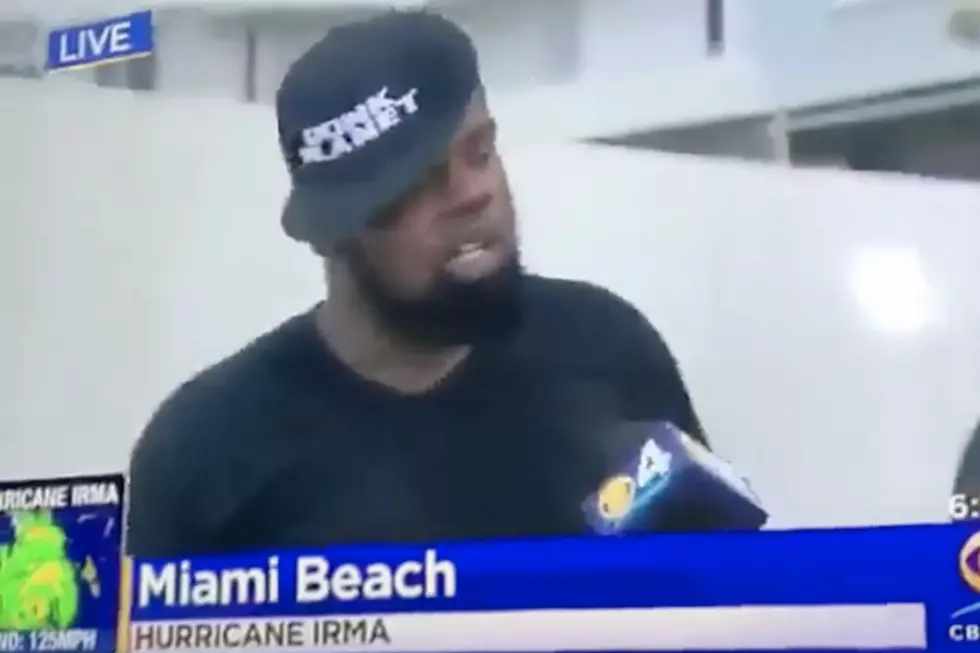 Hurricane Irma Sparks Hilarious Viral Song 'Evaculation' [LISTEN]
YouTube
Hurricane Irma caused widespread destruction throughout the Caribbean and the state of Florida. But it also sparked the latest viral song and meme on the internet.
Produced by House Of Evo, the bouncy, two-step track "Evaculation" features a snippet of a bystander who is being interviewed by a TV reporter about Hurricane Irma. In the midst of his conversation, the person introduced a new word into the urban lexicon, "evaculation." Several dance memes have been made with the song, including one featuring the Soul Train dancers.
Not since the #UNameItChallenge in 2016 has a song sparked hilarious memes and other remixes. Rapper Big Boi and actor Jaleel White have given the song a big thumbs up as well. Even Suede the Remix God (who blessed us with the #UNameIt song) reworked the "Evaculation" song.
If you like the track, you can listen to it down below or download it via House of Evo's Soundcloud page. The internet remains undefeated.
Listen to Hurricane Irma Song "Evaculation"
10 Hip-Hop Trends You Can't Escape