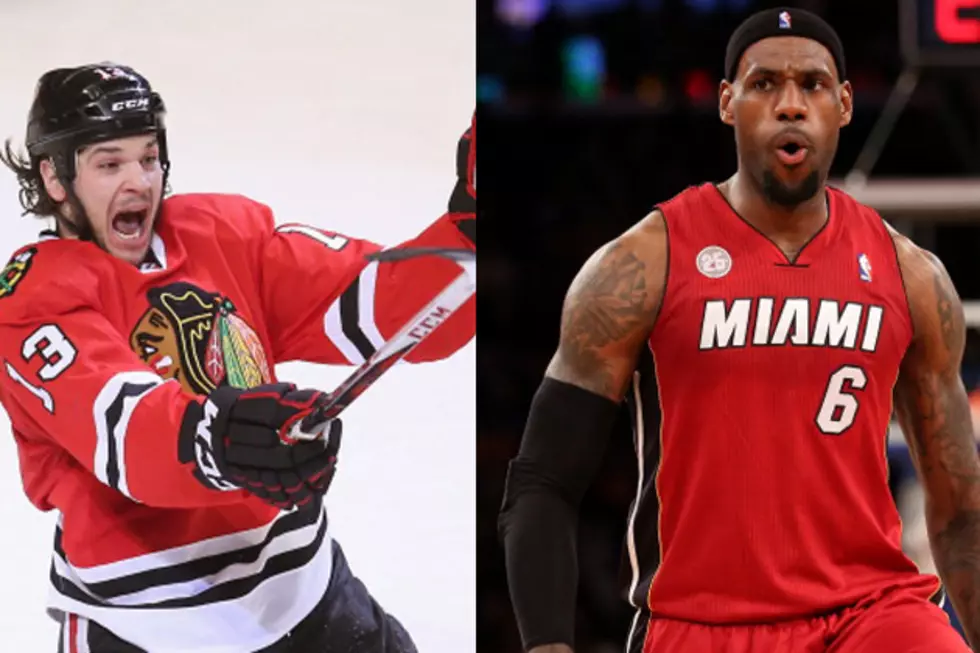 Who Has the More Impressive Streak, the Heat or the Blackhawks? — Sports Survey of the Day
Getty Images
Currently in professional sports there are two pretty impressive streaks going on, one by the Miami Heat and one by the Chicago Blackhawks.
The Heat have won 16 games in a row, despite a scare against Orlando on Wednesday night. LeBron James is leading his team to another dominant regular season, averaging 27 points per game. One more win, and they'll tie the L.A. Clippers for the season's longest winning streak.
In the NHL, the Chicago Blackhawks have won 11 straight but also haven't lost once this season, the best start in NHL history at 21-0-3. The Blackhawks are starting to look tired, though, so will they be able to last much longer?