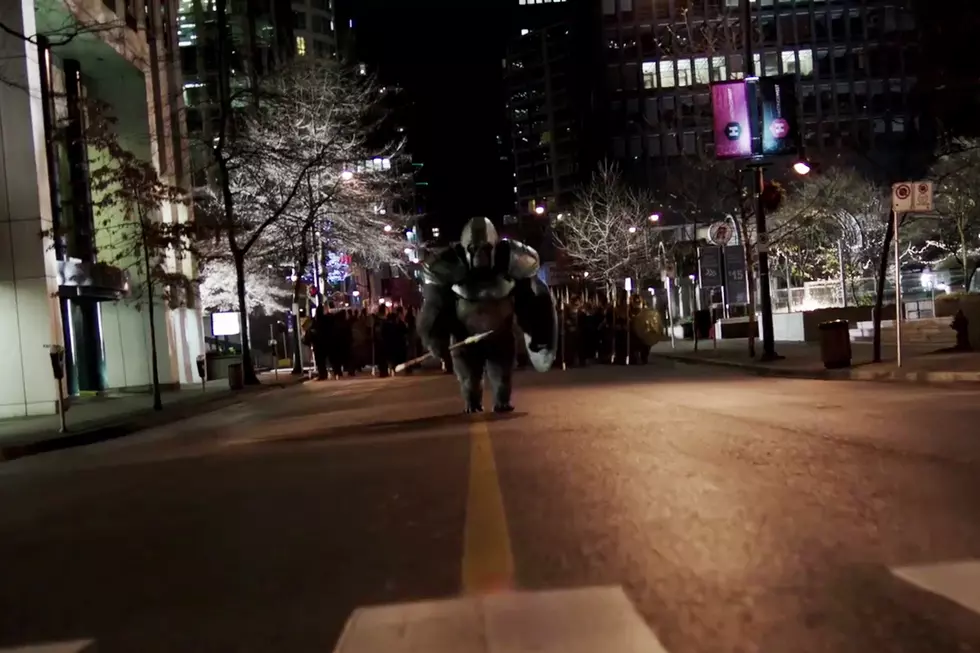 Gorillas Mount 'Attack on Central City' in Extended 'Flash' Trailer
The CW
The Flash's "Attack on Gorilla City" understandably only had so much capacity to display the CG city and its expensive inhabitants, but will next week's conclusion to the two-part event fare any better with a whole army of them? See for yourself in the first "Attack on Central City" trailer, as Grodd brings his crew town, with no Caesar or James Franco to hold them back.
The CW debuted an extended trailer for next week's "Attack on Central City," as Gypsy (Jessica Camacho) unwittingly leads an army of apes through the breaches into Earth-1. One has to wonder exactly how much we'll see, given that most of this week's Gorillas were kept to the extreme background (The CW can't quite match the budget of Dawn of the Planet of the Apes), but the synopsis is nonetheless promising:
THE EPIC CONCLUSION TO THE TWO-PART BATTLE WITH GRODD – When Grodd (voiced by David Sobolov) and his army of gorillas bring the battle to Earth-1, The Flash (Grant Gustin) and team must find a way to stop them before they destroy Central City. Gypsy (guest star Jessica Camacho) returns to join the fight. Meanwhile, Jesse Quick (guest star Violett Beane) decides she wants to stay with Wally (Keiynan Lonsdale) on Earth-1.
The attack still fulfills one of the headline prophecies that lead up to Iris' murder at the hands of Savitar, but will Barry manage to change the future regardless? Check out the full "Attack on Central City" trailer above, and stay tuned for the latest.
Check Out 100 TV Facts You May Not Know!