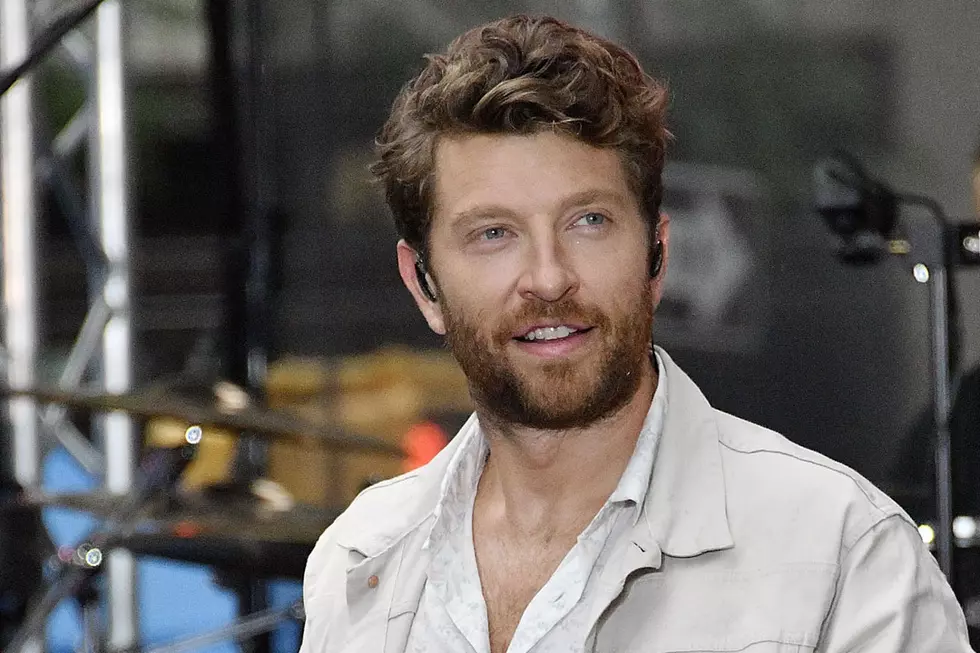 Brett Eldredge Takes No. 1 Chart Position With New Album
Mike Coppola, Getty Images
Brett Eldredge is back on top after the release of his new self-titled studio album. Brett Eldredge is at No. 1 on Billboard's Top Albums Sales and Top Country Albums charts.
Released on Aug. 4, Brett Eldredge includes previous single "Somethin' I'm Good At" and new single "Long Way Home," both of which Eldredge co-wrote.
"Some of the best memories of my music career have been celebrating big moments, we celebrate and enjoy them all," Eldredge says. "I literally have a bottle of champagne in my hand right now! I'd like to say thank you to everyone who worked so hard on this album, and most importantly I want to thank the fans who have been streaming and buying songs, from the first single to the full album. Cheers everyone and sincerely, thank you!"
Best Country Albums of 2017
"The Long Way," which Eldredge recently shipped to country radio, is a song about the love the singer hopes to find someday.
"It's about getting to know somebody more than just on the surface, getting to know somebody deep down to their core," he explains. "It's more than just taking the long way around their town, it's through their imagination. It's them telling you everything about where they came from. You want to know every single detail — where they wrecked their bike the first time, where their parents fell in love, the lot where the car they drove in high school is sitting. I think this song says don't be afraid to have that conversation, don't be afraid to get to know that person."
So, Where Is Edgar? We Asked During Last Question