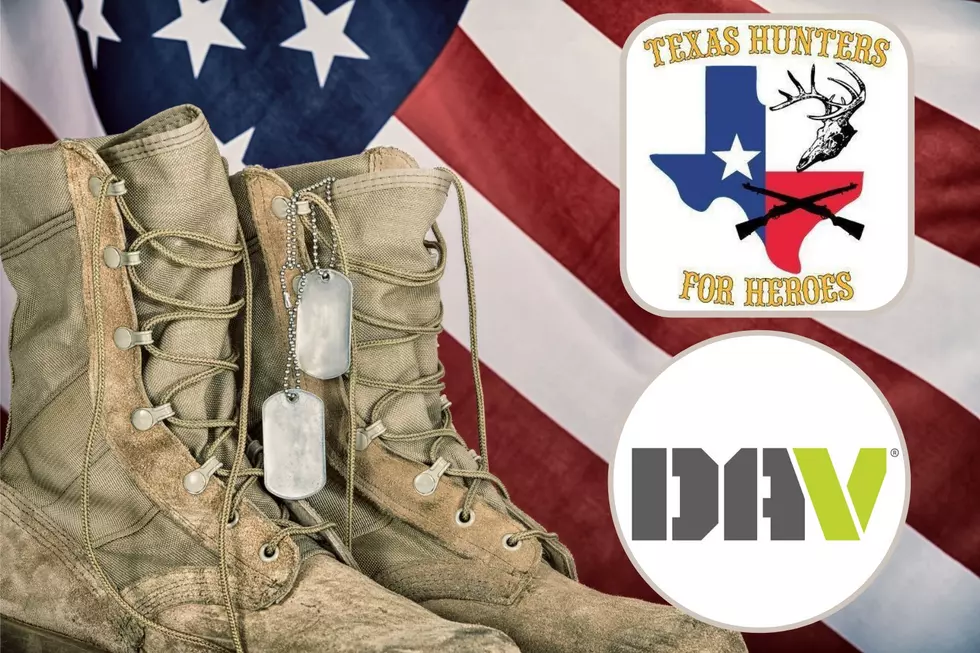 'Abilene Gives' Day of Giving is Tuesday and Veterans Can Use Your Help
leekris
May is Military Appreciation Month and Tuesday, May 3rd is the 6th Annual "Abilene Gives" 24-hour day of giving and I'm asking you to consider giving to local veterans organizations as a way of showing our military appreciation.
If helping local veterans interests you, then you've come to the right place.
May I suggest you make a donation to either (or both) Chapter 36 of DAV.org and/or Hunters for Heroes West Texas?
Both local non-profits deal directly with our veterans and rely, primarily, on donations to operate annually. So please consider helping them out on this day of giving. As a matter of fact, you don't even have to leave this page to make a donation.
Simply choose "Abilene" in the dropdown as this donor form is also used for The Ride for Change.
Both Chapter 36 of DAV.org and Hunters for Heroes West Texas are the beneficiaries of The Ride for Change, with the fundraising spanning the entire month of May. The Ride for Change is an annual motorcycle ride that raises awareness and funds for local veterans organizations.
In the past, The Ride for Change has raised thousands of dollars for local scholarships and band programs. Making a donation to The Ride for Change means donating to our local veterans.
As a military community, we hope you take the time to show our active duty and veterans how much we appreciate them during Military Appreciation Month. That's the least we could do for their selfless sacrifice.
I'd like to thank our partners for their desire to help our local veterans: Abilene Indoor Gun Range, Kent's Harley-Davidson, Filo Liquors, Clifton Farms, Duvall's Structures of Abilene, Apricot Lane Boutique, Delagarza Automotive, Debbie Frakes with Fathom Realty, Big Country Coffee, Xquisite Blendz Barber Shop, Coles Groundworks, and Veterans Solar Panel Cleaning Solutions.
50 Famous Brands That No Longer Exist